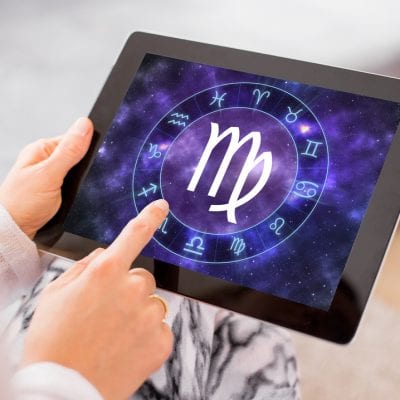 If your date of birth falls between August 23rd and September 22nd, you are born under the star sign Virgo.
You show loyalty and kindness to others every day, however your shyness and devotion to work can cause strain on your relationships. Find out which star signs you click with and which you should avoid below…
Your perfect match…
Virgo and Taurus
This relationship could be a match made in heaven if they are able to trust one another and give in to their feelings. A Taurus will teach a Virgo about love and tenderness, which may be hard at first, but once a Virgo's barriers come down, their feelings for one another will only get stronger. With Taurus' clear heart and Virgo's clear mind, they are perfect for each other.
Virgo and Scorpio
Trust is a challenge for both of these signs, however their strong understanding of each others concerns and fears of betrayal bring them closer together. They connect on a deeper level than many and never have an awkward silence. Their non-verbal communication and their ability to compromise makes their relationship exciting and able to last in the long run.
Virgo and Capricorn
Since a Virgo and Capricorn belong to the element of Earth, they are able to follow each other's pace and understand each others needs perfectly. Even though this pace may seem slow to other zodiac signs, it works for these two. They respect and listen to each other which is one of the many reasons why their relationship will stand the test of time.
Who to avoid…
Virgo and Gemini
A Virgo and Gemini's relationship is never simple and straightforward. They both have a tendency to overthink things instead of following their heart, which can cause tension and arguments. The main challenge of this relationship is trust. A Virgo finds it extremely hard to trust their partner and since a Gemini is not an easy person to trust, arguments and fights regarding fidelity may regularly occur.
Virgo and Sagittarius
This pairing may find challenges tension and strain very early on in their relationship. Lack of respect and understanding are two of the biggest obstacles in this partnership, but once they learn how to communicate their emotions, they could have a lot of fun together – but more so on a friendship level.
Virgo and Aquarius
Everything an Aquarius runs from is everything a Virgo offers – which is already a bad start! A Virgo may find it hard to understand why an Aquarius lives their life the way they do, making it hard for chemistry between these two signs to spark.
Are you wondering whether your relationship will stand the test of time or want to know when love will come your way? Talk  to our relationship experts at Psychic Light for peace and clarity.
Posted: 23/08/2017