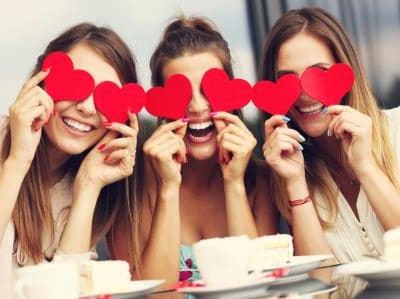 As with many special days and holidays, companies go into overdrive telling us to buy cards, gifts and more, and Valentine's is no different. No sooner was Christmas coming down than Valentine's, and even Easter was moving in.
Even couples might not always enjoy Valentine's Day – there is something about the pressure of such a day. It can equally be difficult if you have only recently broken up or are grieving.
Single people can be happy in their own company and not even be looking for a relationship, but a day like Valentine's can make you miss aspects of being in a partnership.
So, this year – why not celebrate Valentine's Day differently – that suits you and your circumstances right now?
Why not treat yourself. It does not have to be a card, chocolates, or champagne – permit yourself to buy whatever your heart desires!
Book up to do something, either yourself or with friends/family. It could be a meal out, a cinema trip, a spa day – the world is your oyster.
Buy your own flowers. There is nothing like having cut fresh flowers in the house to bring in the spirit of Spring. Shops will be awash with expensive roses, but you can choose your favourite blooms. 
If meeting new people in 2022 has been on your mind; then, why not take Valentine's Day as the impetus to join a new sports club, or start a hobby course? 
If you have friends in the same boat as you; then, why not throw a Valentine get-together. Everyone can bring a dish, and you can go as Valentine's, or anti-Valentine's themed as you like!
Valentine's Day is all about love, so, if nothing else – why not reflect on yourself. What do you love about yourself; what do you love about your life? It is mid-February; did you have New Year Resolutions for 2022? Then, now could be the perfect time to reassess and see if you are on track to enhance your life even more.
If all else fails, remember – that Valentine's falls on a Monday – not the sexiest day of the week! Tuesday the 15th February will come without fail, and it will all be over for another year!
Posted: 11/02/2022
Related Category: Love