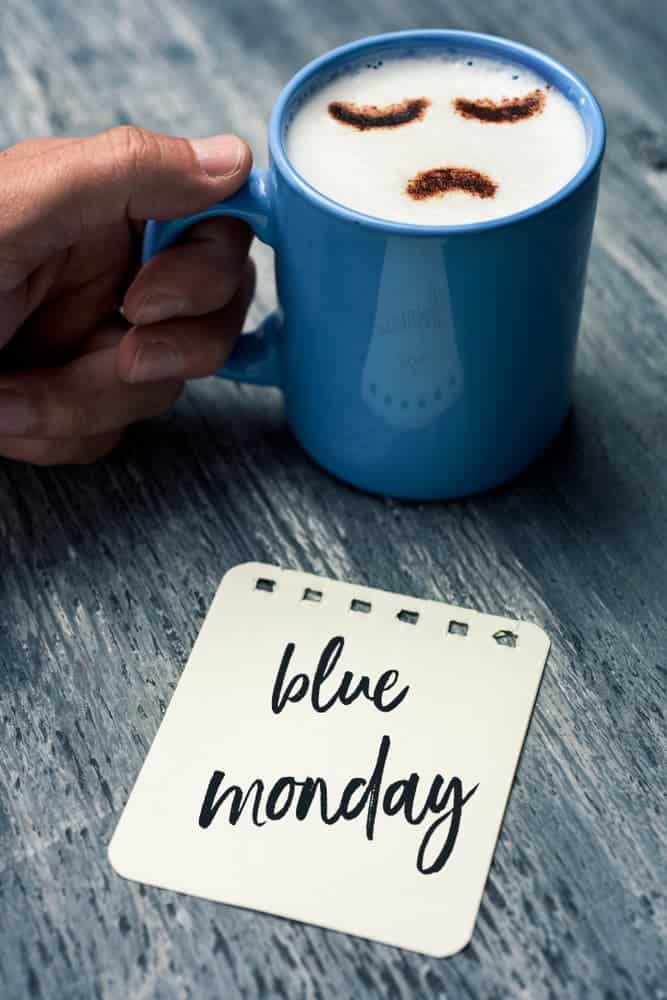 We are talking about Blue Monday, Zodiac Signs and how that impacts our travel decisions. There is no doubt that 2020, put a real dampener on travel for most of us. As hope continues around the vaccine roll out, testing in airports gets going and talk of reduced self-isolation periods abound, it is likely many of us will be looking to take holidays that got rescheduled and plan for new trips whether in the UK or abroad during 2021.
Blue Monday
In January, there is something known as Blue Monday – it is the third Monday in the month, this year falling on Monday 18th January 2021, and is considered to be one of the gloomiest days in the calendar. As a result of debt accrued, Christmas spirit being over, bad weather, prevalent coughs & colds, low motivation to be at work and so on.
So, is Blue Monday real or just a PR Stunt?
Supposedly there is a mathematical equation that backs up this theory, but it is more believable that the day was coined by Sky Travel as a PR stunt to encourage people to book breaks away. Wherever the truth lies; many people do in deed use January to cheer themselves up by booking a holiday.
The question is do you believe in Blue Monday, and will you be taking advantage of the so-called Blue Monday to book a holiday for 2021? Or are you going to wait and see what this year brings…
Zodiac Signs & Travel
So, the question is, does the zodiac star sign you were born with have any bearing on the destinations you choose? And, does it impact the type of holiday you like to take?
Read on to see, if your idea of a dream holiday matches our take on the star signs…
A R I E S
The Aries sign is brave, and craves adventure. They want their holiday experience to be full of excitement. This means trying something new, big and if it's a bit scary then all the better. Think swimming with dolphins, bungee jumping or even white-water rafting, so America or Canada may provide plenty of opportunities. Aries are not planners, preferring to take each day of a holiday as it comes. They work on instinct, so others joining them should be prepared to go along for the ride!
T A U R U S 
For Taurus a holiday is about indulging all of the senses, they want to be fully emersed in their surroundings. Taking leisurely time over the scenery, the sights, the smells and of course fabulous food and drink. Italy and France would make perfect destinations, where the smell of citrus and lavender is in abundance, and if there is a coast-line, vineyards and an ability to get back to nature – that would be icing on the cake.
G E M I N I
Gemini as you know have dual personalities, so they need a destination that will provide them with lots of opportunities whatever mood strikes. New York, springs to mind as being a perfect balance of arts, culture, food, nature – the ability to relax or explore are limitless. They can be as sociable or as solitary as they want, on a timescale that suits, in a city that literally never sleeps.
C A N C E R
The Cancer star sign doesn't necessarily travel well, they are after all homebodies at heart. So, a UK based trip to a cosy cottage in Wales, Devon or Cornwall may very well suit. They will definitely want to indulge their 'water' element, so being by the sea will be calming for them. If they were to be brave and explore further Australia could be perfect. Whilst it is far-flung, it would provide them with all of the sea-bearing activities and a welcoming attitude that would fill their hearts with joy.
L E O
Leos can be very spiritual by nature, but of course they also love to show-off too. They need a location that allows them to explore all aspects of their personality. Somewhere like Indonesia is perfect. It is colourful, creative and spiritually inspiring. They can drape themselves in fabulous almost regal coloured fabrics, enjoy the sights, sounds and smells of the markets and indulge in the very heady pampering available in some of the world's best spas.
V I R G O
Virgos are conscious of their environment, the planet, their health and more. So, choosing a holiday destination must fit in with their ideals and lifestyle. From a carbon footprint perspective, they may prefer to stay in the UK, maybe even enjoy a break on a working farm. Or travel to somewhere with mountain ranges, and pastures as far as the eye can see, Switzerland maybe… Or they may want a divine adventure and choose to hike somewhere like Machu Picchu.
L I B R A
Venice, Rome, Paris or even Barcelona all spring to mind when thinking about Libras. Whether they are coupled up or not, a Libra always wants romance to be part of a holiday adventure. Not just in terms of a partner, but just entwined into the fabric of a place that they visit. Equally important is cultural enrichment. Music, art, dance and architecture are what feeds a Libran soul.
S C O R P I O
Scorpios are hard to pin down in terms of what they want from a holiday – a short answer is they want it all! So, a destination like California might fit the bill, when they can be hiking in the mountains one day, celebrity spotting another, at the beach on another and so on. In such a location they are able to explore their every whim, they can be dressed up and sophisticated one day, wining and dining, and another come over all free-spirited and high energy.
S A G I T T A R I U S
Above all else, Sagittarians want to be free, once they are on holiday. Free to roam, free from schedules, free from timescales and obligations. This sign likes to take something away from each holiday, whether they experience a new culture, a new language, different foods, different religious philosophies and more. Think seeing the Northern Lights, exploring New Zealand further afield, Iceland or even American National Parks.
C A P R I C O R N
Capricorns like to holiday as a couple or small family unit. They really get on with small destinations, that they can thoroughly explore every inch of. Getting back to nature is all part of the adventure for this sign, so camping is not out of the question. They especially benefit from breaks that include a holiday from 'tech' – where they can truly unplug. So remote locations also work – maybe the Faroe Islands in Denmark, St Helena or the Shetland Islands.
A Q U A R I U S
Aquarius love technology, they embrace it in everyday life and on holiday is no different. So, they would love a fast bullet train in Japan, zooming up an external elevator on the side of a building in Dubai, and enjoying an air-conditioned Mall somewhere like Singapore. They do enjoy major cities, shopping, fashion, night-life and more. But they are not averse to sprinkling in some cultural delights in between, especially historical sites or something of architectural interest.
P I S C E S
It is no surprise that Pisces love the water, so a holiday that includes some sort of aquatic expanse is a must. This star sign loves to soak up the atmosphere, they are happy at the beach, making sand-castles and staring at the horizon. They love listening to the locals, and doing some people-watching at the local café. For a UK break think St Ives in Cornwall, any Spanish sea-side would be a great summer destination. For a once in a life-time holiday, the Maldives would be perfect.
Posted: 15/01/2021
Related Category: Astrology