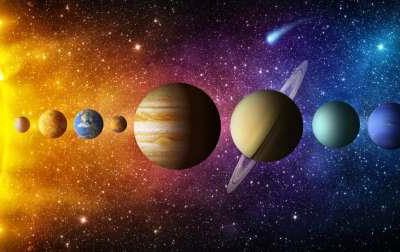 If you are an avid reader of your horoscopes, then you may already be very aware of the impact a planet such as Mercury going retrograde can have!
Mercury actually has a shorter year than the Earth, and as such at times throughout the year it appears to be moving backwards, which we describe as retrograde. Mercury being in retrograde can wreak havoc, and is well-known for causing disruption to travel, communications and electronics! The retrograde period can go on for about 3 weeks, and may happen 3-4 times per year.
Big decisions, starting new things or ending something, are best avoided during a Mercury retrograde period. It is better to use this time to think about new ideas, it can be a very creative phase, where inspiration and breakthroughs can strike – but leave implementing them until the retrograde stage is over!
Other Planets go Retrograde too…
Jupiter
It's a good time for charitable endeavours, but not for business start-ups. Now is a great time to explore spirituality and the more philosophical side of life.
Mars
It is natural at this time to feel introspective; you may well want to revisit recent choices. Feelings of anger are more likely. Major changes in relationships, or in fact big business decisions are inadvisable.
Neptune
This is an important period to deal with issues, if you don't, they will come home to roost at the most inconvenient of times! You will feel more perceptive in this period, but don't get caught up in your own self-delusions…
Pluto
A cleansing time is upon you. You may well feel like shaking off the old, and letting go of past illusions. You will have more insights, and feel ready to cast aside ideas that no longer suit you.
Saturn
Now is not a good time for a new business venture or career change. However, you may need to reassess a project or commitment you have already made. Re-look at any agreements and decide if you need to renegotiate. You may well find yourself assessing your own life path.
Uranus
It is fun to make time for discovery and new ideas. Just be a little cautious that you are not too impulsive. Acting like a rebel, can mean you have to backtrack later. Undoing things isn't so much fun…
Venus
You may feel less joy in the world of arts during a Venus retrograde period, you may struggle to see as much beauty in things. Relationships can get a bit bogged down in the humdrum of life, and its not a great time to say 'I do'.
Posted: 20/01/2021
Related Category: Astrology