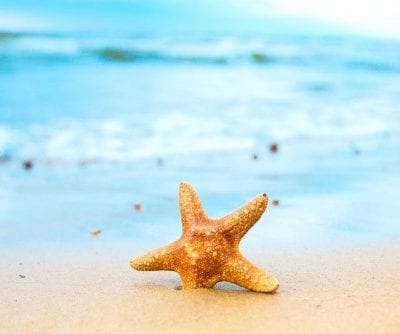 Are you still struggling to decide where to go on your next holiday? Why not let the zodiac be your travel guide? We've looked to the stars, consulted the charts and come up with the ideal destinations for your star sign…
Cancer (21st June – 22nd July) Cancerians are best suited to a quiet and relaxed holiday where they can enjoy some privacy with those closest to them. As a water sign, Cancereans are most at ease in a tranquil destination near water.
Why not try… The Caribbean, Venice, Scotland
Leo (23rd July – 22nd August) Leos are best suited to arts and culture holidays that put them right at the centre of the action. Leos are happiest spending time in glamorous and luxurious surroundings.
Why not try… London, Paris, New York
Virgo (23rd August – 22nd September)
Virgos enjoy a well-structured holiday where they can learn and observe. They are very methodical when it comes to travelling and are likely to have a list of things they want to see and do.
Why not try…Greece
Libra (23rd September – 22nd October) Librans like their home comforts and are happiest when travelling with a partner or in a group. Romantics at heart, Librans will be drawn to beautiful art, culture, food and landscapes when travelling.
Why not try…America, China
Scorpio (23rd October – 21st November) Scorpios are best suited to solo travel, and are often drawn to exotic, less travelled locations with plenty of opportunities to investigate and explore.
Why not try… Tibet, Norway
Sagittarius (22nd November – 21st December) As the traveller of the zodiac, Sagittarians are often keen to experience as much as they can. Look for a holiday with freedom and extensive space to explore.
Why not try… Australia, China, India
Capricorn (22nd December – 19th January) Fond of stability and organisation, Capricorns often take charge of their own holiday schedule. Capricorns are strong and aren't afraid to explore challenging environments.
Why not try…Egypt, South America
Aquarius (20th January – 18th February) Aquarians seek out quirky and unique holidays which are off the beaten track. Self-sufficient and free thinking, Aquarians make great backpackers and will make friends wherever they are.
Why not try…Thailand, Brazil
Pisces (19th February – 20th March) Pisceans are dreamers who enjoy serene locations where they can soak up the atmosphere. As a water sign, they are often drawn to the nearest coastline where they can contemplate and slip into their imagination.
Why not try…Australia, The Maldives
Aries (21st March – 19th April) Aries enjoy an active lifestyle and seek out any holidays where they can burn off some energy. Outdoor locations will curb their restlessness and craving for adventure.
Why not try…North America, Morocco
Taurus (20th April – 20th May) Indulgent Taureans are best suited to comfortable and familiar locations where they can lay back and relax without too much physical exertion.
Why not try…Spain, Turkey
Gemini (21st May – 20th June) Geminis love a stimulating holiday where they can explore and meet new people but also allows them to recline in a luxury.
Why not try…Mexico, London
If you'd like to find out more about your star sign read our guide to the 12 signs of the zodiac, or request an Astrology Email Reading today.
Posted: 01/07/2015