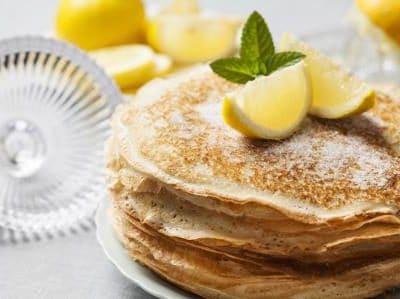 Shrove Tuesday occurs on Tuesday 16th February, it is otherwise known as Pancake Day. Traditionally Shrove Tuesday was a 'feasting day', before Lent began on Ash Wednesday, marking forty days before Easter. These dates vary each year, but Easter Sunday is always 47 days after Shrove Tuesday.
Shriven
Anglo Saxon Christians would have also used Shrove Tuesday as a day to go to confession. They were absolved of their sins in a process known as 'shriven'. In fact, a bell was rung (which some churches still do) to call people to confession.
People would take the opportunity of Shrove Tuesday to use up foods like eggs and fat, before embarking on the Lent fast. Pancakes became the perfect food to utilise these foods. In fact, the above-named chime for confession became known as the Pancake Bell.
Recipes for pancakes have been noted in cookbooks as far back as 1439. Tossing a pancake is also an old tradition. "And every man and maide doe take their turne, And tosse their Pancakes up for feare they burne." (Pasquil's Palin, 1619).
Of course, modern culture has given us many ways to cook and eat pancakes. From French-style crepes to thick fluffy buttermilk creations from the USA. In the UK, a pancake is still preferred served thin and straight from the buttery frying pan, with the light additions of lemon juice and sugar.
Very few ingredients are needed to make pancakes, but the ingredients do in fact have additional meaning.
The eggs signify 'creation', flour translates as 'the staff of life', salt brings wholesomeness and the milk – purity!
For a basic recipe, yielding 8 pancakes (depending on the size of your frying pan/thickness): Whisk a pinch of salt, 8oz of plain flour, 2 large eggs and a pint of milk until pretty much lump-free. Then let the batter rest for 30 minutes, before ladling into a greased frying pan. It's not unusual to lose the first pancake, as you get the thickness/temperature just right – cooks bonus!
Posted: 16/02/2021