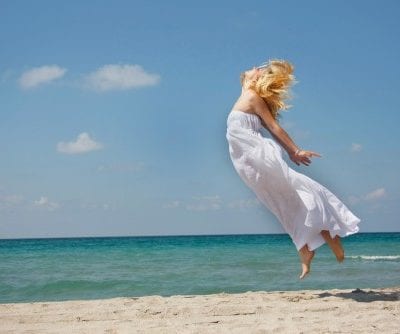 You might be surprised to learn that flying in your dream has a different effect on your mind than other dreams. Flying is strongly associated as a lucid dream, which means that you are actually conscious while dreaming. During normal dreams, we're often confused and may wake up in a daze and use the well-known expression; "it was only a dream" whereas when you are having a lucid dream, your mind knows you're dreaming. You even act in the same manner as you would when you are awake, however you are still in an undisturbed sleep. If you have ever dreamt about flying, you'll be able to understand how focused and conscious you were during your dream. Many people try to induce themselves into a lucid dream state, as they found the experience fun and exciting. If you're curious as to what your dream about flying really means, then read on…
Dreaming about flying high
When dreaming about flying high, you may experience anxiety and fear as you feel you are too high in the sky. Part of this fear relates to you being afraid of challenges. While you are flying, you may not want to go higher, as you are content with where you are in life. The same theory suggests that you may also be afraid of success. You might have been promoted or given more work than you are used to, and you feel you are moving up in the workplace too fast.
Dreaming about not being able to fly
When you find yourself trying to fly, or falling back down every time you try, this relates to a lack of confidence. You do not have belief in yourself to take that first leap, which also symbolises hesitation. This is most likely occurring because you are having trouble committing, or taking a big step in your personal or work life.
Difficulty While Flying
Your dream starts off exciting, and then suddenly, obstacles stop your flow. These obstacles can range from trees to power lines, but any obstacle that stops you in your tracks symbolises someone or something that is affecting your path. In order to fly without anything stopping you, you need to find the source of the problem. Once you confront the problem, you will be able to take control again, and move forward freely.
Dreaming about flying freely
If you are flying freely with no obstacles are in your way, you will feel happy, joyful and have an exhilarating experience. You are on top of every situation in your life, and nothing is going to stop you from succeeding. You may have tackled an obstacle in your life, and risen above situations. By having this power and belief in yourself, your body and mind are at ease and you are able to enjoy the good in your life and focus on the positives. Not sure where the problem in your life lies?
Call Psychic Light today to gain answers and advice on how to resolve the obstacles affecting life.
Posted: 27/04/2016