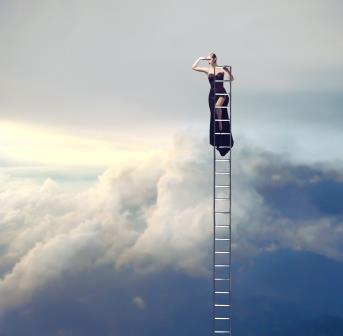 Today's dream is all about searching! In this dream, you are searching for something, but you never know; what you are looking for. Your search attempts may be at home; they could be at work, or you might be in your car, and you might use other transport – trains, planes etc. to search far and wide. Despite your efforts, and no matter how wide you cast your search net – you never find what you are looking for.
Searching in a dream
Searching in a dream often reflects a sense of unfulfillment in your waking life. The fact you are unsure of what you are looking for in the dream; suggests that you are also unsure quite what the gap is you are trying to meet in reality. Every drawer you check, every door you might open – you are hoping to discover the part of yourself you feel is missing? But, before you despair – the places you are looking, may provide some clues:
Searching at your workplace, an office, or a factory suggests you want to be more skilled and proficient in your career.
Interestingly, driving or going to a train station or airport (alone) also has to do with your work – at the moment, job satisfaction is lacking!
If you see yourself in your garden; or even on the street where your house is – this represents desiring acknowledgement and appreciation within your social circle.
Hunting around your home suggests you feel your true purpose in life has not yet been discovered or fulfilled.
If you get a sense you are searching for 'someone', this may represent feelings of loneliness in your waking life.
What to take away from a searching dream?
The irony of this dream is that it has you running around in circles, searching for how you can be satisfied, content and fulfilled in life. But the answers will not be found by searching external corners of the world – they can only be found from within!
If the dream feels exhausting to you, then try to look at the search as a way to feel joy. Cast your mind back to when you were a child and took great delight; in playing hide & seek.
Lastly, you can take solace in a searching dream – as often; they are the beginning of a spiritual awakening.
Happy Dreaming…

Gaining Insight through Psychic Readings
Dream interpretation is an incredibly powerful tool for gaining profound insights into various aspects of your life. Through the process, you can seek valuable guidance from the reflection of your dreams.
Our skilled and intuitive psychic readers possess the ability to provide similar insights into the areas of your life that may be causing you distress. They can assist you in uncovering your own subconscious thoughts, enabling you to find deeper meaning and clarity.
Whether you're seeking clarity on a specific issue or looking to develop your spiritual connections, we have a reading that's right for you. Don't hesitate to give one of our available readers a call and start your journey towards spiritual growth and personal transformation!
Posted: 09/06/2023
Related Category: Dream Interpretation