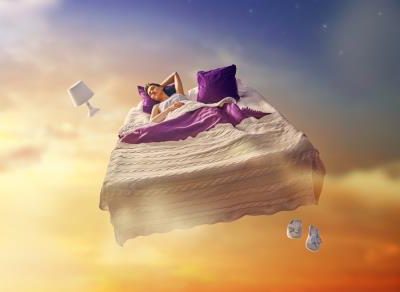 So many people dream about being chased it is actually considered 'unusual' to not have had this dream! If you have dreamt recently about being chased, read on as we look into some reasons why this has occurred…
Why am I dreaming about being chased?
Dreaming about being chased can be explained by three different reasons. Avoiding pain, suppressing anger/issues or being unable to cope with your fears. In order to understand your dream more clearly. You have to remember who was chasing you and the distance between you and the pursuer.
Who was chasing you?
Person. Think back to who was chasing you, and link it back to your fears at that moment in time. If you are under pressure at work, and you have a colleague chasing you in your dream. Your subconscious is telling you that you are anxious about other people taking your job. If you are unsure how to link the person chasing you back to your everyday life. Why not give one of our psychics a call to help bring clarity to your dream.
Animal. If you are running away from an animal, you may be repressing any anger you are feeling. You feel that the situation you are in at the moment is not conquerable, which turns into insecurity and anger. Your emotions are symbolised in the animal chasing you.
You are chasing someone. This often occurs when you feel like others are succeeding in life, and you are constantly trying to catch up. Maybe your friends are secure in a job, and you are still finding your passion. Or maybe everyone around you is getting married and having kids and you are still searching for your soulmate.
Distance between you and the pursuer
The closer the pursuer is to you, the more problems you are going through are catching up to you. You need to confront the issue in order to distance yourself from the problem. A large distance between you and your pursuer tells you that your problem is fading away. Before you analyse your dream further. Please note that if you watched a horror film or saw something frightening before you went to bed, then your dream most likely happened as you were already on edge before you fell asleep! Unless this dream happens again, disregard it. Lastly, do not keep ignoring your dream. Your subconscious is trying to tell you that it's time to come to terms with the fears you have overlooked for some time now.
Whatever the issue; Psychic Light are here to assist you in tackling the more stressful areas of life. By having a professional assist in analysing and explaining the cause of your problem. You will have made the first step to addressing the issue.
Learn more about the meaning of dreams:
If you are interested in learning more about the meaning of dreams, you can find a collection of articles below explaining different dream scenarios:
Posted: 25/05/2016