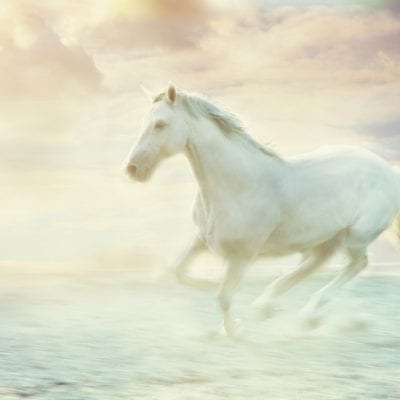 Animals were one of the first dream themes recorded. Due to the significance and accurate analysis they had on human life. These types of a dream not only allow us to understand certain circumstances, but they also offer insight into our subconscious.
Each animal has certain characteristics that explain what your subconscious is attempting to reveal. If you are unable to distinguish the animal, but your actions and senses played a role, you are still able to analyse and act on the dream.
Fighting with animals
You are trying to repress your feelings and push back a hidden part of yourself into your subconscious. This could be a certain aspect in your life that you are fighting to avoid. Or a certain situation you are trying hard to forget.
Talking with animals
When communicating with an animal, this is your mind telling you to be the best you can be, and to reach for the stars! This type of dream is encouraging you to be courageous. Believe in yourself, instead of taking a back seat and hoping for the best.
Saving animals
You are reading the emotions of the animal and by helping the animal to be free, you are symbolically releasing yourself of your own primal desires. Making the decision to offer the animal freedom can also show that you feel overwhelmed or inadequte. Perhaps you wish somebody would help offer you an escape.
For further insight, here's the top three animals seen in dreams…
Dreaming about bats
On one hand, bats symbolise rebirth which means it is time to let go of old habits and to start focusing on new goals. On the other hand, you may be entering a certain situation in life blindly. Maybe this unknown situation has caused you to feel anxious. If you see a white bat in your dream, you may have lost a family member. Whereas black bats relate more so to the challenges you are currently facing.
In Chinese folklore, when you dream about five bats, this symbolises happiness, longevity, wealth, pace and good health.
Dreaming about cats
When a cat appears in your dream, they symbolise power, spirit and creativity. If the cat appears aggressive then your subconscious is telling you to acknowledge and work on the feminine side of your personality.
Alternatively, the cat could be warning you that somebody close to you is being deceitful and to watch out. Ultimately, a cat symbolises freedom and independence. Either you are finding it hard to reclaim power over your life. Or you are about to start a brand-new life journey.
Dreaming about Dogs
Fidelity, loyalty, intuition and protection are four key traits dogs hold. The dog in your dream can be interpreted as you seeing the good in yourself. Or the dog could be somebody close to you who exhibits these key traits.
If the dog is not friendly and you are afraid of their actions, this shows you are experiencing inner conflict. Or you are coming to terms with someone betraying you. However, if the dog becomes aggressive and attacks you. Your subconscious is indicating that you are scared or have no desire to move forward in life.
For advice or guidance, call one of our experienced psychic readers to gain further insight into your dreams.
Learn more about the meaning of dreams:
If you are interested in learning more about the meaning of dreams, you can find a collection of articles below explaining different dream scenarios:
Posted: 07/12/2016
Related Category: Dream Interpretation