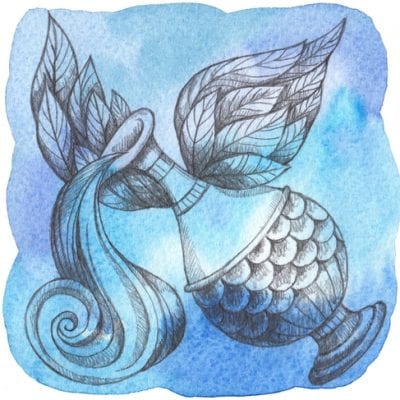 If your birthday falls between January 22nd and February 18th you are born under the star sign Aquarius. Your unique and mysterious personality appeals to many… but not everybody.
Read on to find out more information on who you are most compatible with and which star signs you may want to avoid…
Your perfect match…
Aquarius and Aquarius – Even though Aquarius is known to be a sign of breakup's and entering a serious relationship can be fairly daunting for this sign; two Aquarius' make a great match. They understand each other better than anybody else could and their bond can become unbreakable. Attraction and mutual respect for each other may be an obstacle, but once these two key areas are mastered; their love becomes timeless. Read more about the Aquarius star sign here.
Aquarius and Gemini – Both Aquarius and Gemini are ruled by the element of Air which allows a harmonious and compatible relationship to form. With a Gemini seeking a partner who doesn't bore them; Aquarius will not disappoint! Focus on connecting emotionally and non-verbally to be sure this relationship will last. Once you have mastered this, the sky's the limit. Read more about the Gemini star sign here.
Aquarius and Leo – A Leo can offer an Aquarius long lasting love so it will come as no surprise to learn that these two zodiacs are best suited for marriage and partnerships. Attraction and trust are areas that make this relationship blossom. A Leo makes sure the world knows they are in love, however an Aquarius hides emotions and have trouble expressing their emotions. Luckily, Leo's warm nature usually wins the emotional battle, resulting in Aquarius letting go and falling deep into a Leo's arms. Read more about the Leo star sign here.
Who to avoid…
Aquarius and Virgo – Virgo and Aquarius find it hard to gain a mutual attraction. Aquarius' spontaneous actions and Virgo's overthinking can cause tension, which prevents a relationship from working. Even though both star signs offer traits that usually scare the other into running away, they can get along if both are willing to accept each other's emotional needs. However, spending a lot of time together can be a recipe for disaster. Read more about the Virgo star sign here.
Aquarius and Taurus – Even though the saying goes 'opposites attract,' Aquarius and Taurus may be too different to make a relationship work. With Taurus seeking peace and harmony in life, Aquarius' need for excitement and spontaneous decisions can cause unhappiness on both parts. However, in time their differences could potentially compliment each other, but they rarely stay together long enough for this to happen. Read more about the Taurus star sign here.
Aquarius and Capricorn – Saturn rules both Capricorn and Aquarius, however they have different roles in the zodiac that make then incompatible. They both will find it difficult to connect on an emotional level and trust is non existent. Since Aquarius values freedom and Capricorn prefers to respect boundaries, their relationship will be on the rocks before it's even begun. Read more about the Capricorn star sign here.
If you are searching for further insight, or have any concerns regarding love or a potential love, get in touch with one of our psychic readers to understand more about finding your true love connection. Then why not check out your monthly Aries horoscope…
Posted: 20/06/2018
Related Category: Astrology