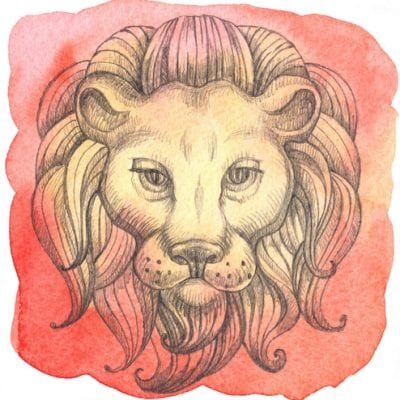 If your birthday falls between July 21st – August 21st then you are born under the star sign Leo.
When it comes to love and life Leos are extremely warm-hearted, creative and generous. They have a cheerful nature and great sense of humour making them an attractive partner, although some people may be put off by their stubborn nature and inability to face reality.
Leos and first dates
Make no mistake that Leo's will be judging you on a first date, they are pragmatic by nature, and so will be using the date like an interview to decide on your suitability as a mate. If you meet this first test, then things bode well, but if Leo is in any doubt – don't expect a second date to be forthcoming. It is Leos that normally do the rejecting, whether that it is at first date stage or later on down the road.
So, if you are wondering how to make a good first impression on a Leo, then read on… Appearance is important to a Leo, so make sure you put your best foot forward. Be genuine, Leos like compliments, but only if you mean it – it is too early for flattery and seduction, Leo will see right through you! Whilst it is tempting to fall into chit-chat mode for a first date, Leos prefer more meaningful conversation.
Leos do like to be the centre of attention, so a quiet date at home or a singular activity is unlikely to cut it. A party would be ideal where Leo is free to be themselves, you can see them in full performance mode! Leo hates nothing more than jealousy or feeling restricted, so you will need to be content with them hogging the spotlight.
In general, Leos are looking for a warm person with a sunny outlook on life and a positive disposition. They want someone to have a good time with. Fun is the name of the game.
Whether you are single and are looking for love or are already in a relationship, you may be wondering as a Leo which would be the best star sign matches for you in the romance department, and those you should avoid.
But don't worry, if you happen to already be in a relationship and you are not an ideal star sign match, all is not lost – true love and a long-lasting relationship could still be on the cards, it just might not be as smooth sailing, as you navigate the differences in your personalities along the way.
Your perfect match…
Leo and Gemini
A Gemini and Leo have a special bond where their best days together are spent full of laughter and enjoying each others company. A Leo can give a Gemini their own freedom and independence, whereas a Gemini values Leo's inner child which is exactly what both partners seek. This mutual respect they have for each other allows them to overcome many boundaries, resulting in a fun and loving relationship that will stand the test of time. Gemini enjoys Leos mental stimulation and is attracted to Leos dramatic style and creativity. Together they are light-hearted, playful and optimistic. More about the Gemini star sign here.
Leo and Aries
A relationship between a Leo and Aries are both passionate and turbulent, which suits their personalities perfectly. If the relationship was plain sailing, it's likely that one of them would lose interest. An occasional disagreement and a sharp word can actually make this relationship stronger. Both will fight for their relationship to succeed as they believe their future is together. They are warm and passionate, and you can be sure of sparks flying from this union, but they do take each other seriously and despite their strong personalities – an enduring connection is a theme with this pairing. More about the Aries star sign here.
Leo and Aquarius
Both of these star signs are creative and ambitious, and when they join forces the world is their oyster. Even though a Leo and Aquarius can have very different views and opinions, this, in fact, allows them to connect on a deeper level as they both value a partner with a strong character and who knows exactly what they want. Aquarius is the complementary opposite to Leo. Aquarius teaches Leo how to share the limelight, and their self-value and ability to go it alone soar as a result. More about the Aquarius star sign here.
Who to avoid…
Leo and Taurus
The main downfall in this pairing is their difference in personality which can make it hard to communicate and find any common interests. Leo and Taurus both have fixed natures, which can make it hard for them to compromise on tough decisions in their relationship. The only way they can make this relationship work is with a great deal of patience and respect. More about the Taurus star sign here.
Leo and Scorpio
Leo and Scorpio both have very strong opinions which leave little, if any room for compromise. Their life choices and the way they handle what life throws at them are also different, which can cause arguments and disagreements. This bond will only work if they learn to respect each other's needs and express positive emotions to their partner. More about the Scorpio star sign here.
Leo and Capricorn
Leo and Capricorn often differ in their passions, ambitions and priorities which can put their relationship on the rocks before romance has even begun. If they meet at the optimum time and share a common goal, they have the potential to become a strong couple, but unfortunately, this rarely happens. More about the Capricorn star sign here.
Don't forget you can catch up with the predictions for your horoscope symbol on a monthly basis. But if you are looking for more specific advice, and are wondering whether your relationship will stand the test of time? Or maybe you just want some advice on dating. Get in touch with one of Psychic Light's readers today who can offer guidance and insights to assist you in making an informed decision.
Posted: 03/05/2018