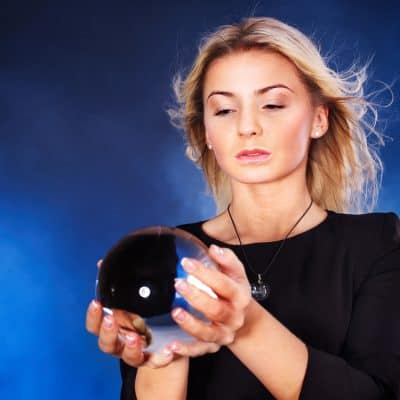 When people think about having a psychic telephone reading, especially if they are new to the concept. They often wonder and try to search 'what are the top questions to ask'.
In reality, there is no right or wrong answer to this question. You are totally unique and so it follows that your psychic reading will be too…
General Psychic Reading
Generally folk fall into a couple of categories. In the first scenario they are looking for what we call a 'general reading'. They don't really have any specific questions in mind and are looking for the psychic's perspective on their life and what they see for them moving forward.
Bereavement
In the second scenario, a person might want to get in touch with someone that has passed over. This might be to ask a specific question, especially if that person in life gave them a lot of guidance, but it might also be because they want to know that everything is okay, and have a sense of comfort that they are still be watched over and that they are making the right life decisions.
In the third scenario, the enquirer has very specific questions and they want the psychic reader to address these above anything else.
Relationships
The list of reasons why people call, is long and varied. But, at the top of the list is about relationships. They might suspect their partner is cheating, they may feel that one party is more committed than another. They may be struggling with step-children or in-laws, it may be that their friends do not like their partner and so on…
Careers
Outside of relationships folk often call about their jobs and career decisions. Some people feel like they are just trudging through day-to-day. There is a question of 'is this it' – a feeling of wanting more from their working life. Those studying in higher-education may enquire about pending exams. Those going for job interviews want reassurance they are on the right track and more.
People often turn to us when they have suffered a bereavement, this can be human or a pet, no one journey is the same in this regard. There are acknowledged steps that people go through from denial, anger, bargaining and acceptance and they may need an objective person to guide them through the process, answering questions at each stage.
If you are interested in the many topics that people call us about, then why not visit Our Journey pages. Where we talk you through: Relationships, Business & Careers, Couples, Bereavement, Family, Sexuality, Wellbeing, Divorce and Discover Your Destiny.
Which Psychic Reader
When choosing the reader you want to call, you may find it helpful to read their profiles. As it gives you an idea of their background, how they came to readings, what skills they use like Tarot, Mediumship, Clairsentience etc as well as whether they specialise in a particular type of reading for example Relationships, Soul-Mate Connections, Past Life Experiences and so on.
Testimonials
Equally the customer comments that previous clients have left will sometimes give you an idea about why they called. From connecting to someone who has passed over, to getting relationship advice, to info on selling a house and getting a job offer…
Just remember, that this is your reading and it is up to you to decide whether you want to ask the psychic questions or just be advised what comes to them, and what information their spirit guides want to pass on to you. It really doesn't matter what the 'top' questions are, or what anyone else is asking in their reading. Just trust your intuition and feel comfortable to ask what you need to know.
What not to ask…
As a final note, it is worth stating that there are a few topics that psychic readers are not allowed to talk about. For example, pregnancy or fertility, health diagnoses, financial guidance and lottery numbers! But you don't need to worry about these. If you ask anything that the reader is not allowed to discuss they would let you know.
Our psychic readers are very open, friendly and insightful people. Pick up the phone and call one today if you need answers to life's questions. Alternatively, we also offer psychic readings via emails. With the insights you have gained you can make the best decisions for you moving forward.
Posted: 29/10/2020