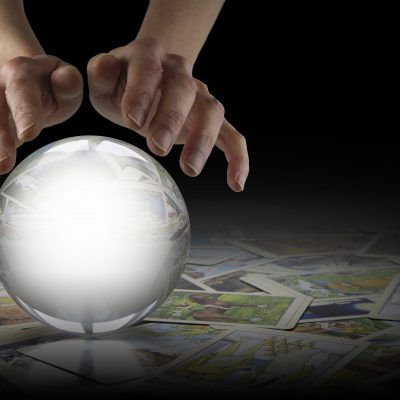 If you've never had a psychic reading, it's understandable that you may not know what to expect. It can also be easy to get caught up in the many misconceptions surrounding the practice. However, a psychic reading is essentially a session where a psychic or intuitive individual taps into their abilities to provide insights, guidance, and information about various aspects of your life.
You may find that spending time reading some of our blog posts will answer many of your questions. Often, these posts have been written by members of our Psychic Reading team who know exactly what happens during your reading.
In this post, we aim to deal with some of the most frequently asked questions regarding psychic readings; and dispel some of the confusion and misconceptions around the topic.
Can I ask the Psychic Reader about anything?
All of the reading team are happy to try and bring forward answers to the questions that are troubling you the most. You can gain valuable insights into various aspects of your life through a psychic reading. These insights can cover a wide range of topics including your love life, relationships, career, work-life balance, overall well-being, happiness, and your future trajectory. The scope of questions you can ask during a reading is extensive, enabling you to explore personal areas that hold significance to you.
Nevertheless, it is not necessary to ask specific questions during a psychic reading. Many individuals opt for a "general reading" where they don't have any inquiries in mind. Instead, they seek the psychic's insights concerning different facets of their life and the potential outcomes that the psychic perceives for their future.
It is also important to emphasise that psychic readings are intended for entertainment purposes only. The primary objective of these readings is to provide a source of enjoyment, curiosity, and intrigue for individuals seeking a unique experience. By legal guidelines and ethical standards, our readers are also prohibited from delving into discussions related to health, pregnancy, finance, and legal matters during the session.
Can a Psychic really tell me about the future?
Many people are sceptical about the insightfulness and validity of psychic readings when it comes to predicting the future. Our psychics aim to assist you in gaining a deeper understanding of your challenges by bridging the gap between the visible and unseen realms.
As many of our psychics possess empathic abilities, they are attuned to the energy you offer while you speak. This allows them to perceive and interpret the information on various levels. Approaching a reading with scepticism and guardedness can create a barrier that the psychic must overcome before accessing a comprehensive view of the paths available to you. To make the most of your reading, it's ideal to approach it with openness and love, enabling the reader to establish a connection between this world and the next.
It is also crucial to remember that you possess free will, and ultimately, the decisions you make and the path you choose will shape your future. Psychic readings offer insights, guidance, and potential outcomes, but they do not dictate your destiny. As adults, we are accountable for our own lives, decisions, overall welfare, and personal development.
Do I need to do something special to prepare for a reading?
Preparation for a psychic reading is up to the individual, but being in the right headspace before your reading can allow you to harness the real power of the time you spend with the psychic.
Some of our clients choose to look at notes from a previous reading if they are returning customers whilst some ensure they have a quiet moment to themselves beforehand. It may also be beneficial to spend time meditating to clear your mind before a call.
But there really is no right way to prepare for a psychic reading. You can approach the call however works best for you. The most important thing you can do is relax and be guided by your chosen psychic.
What is a Psychic Reading actually like?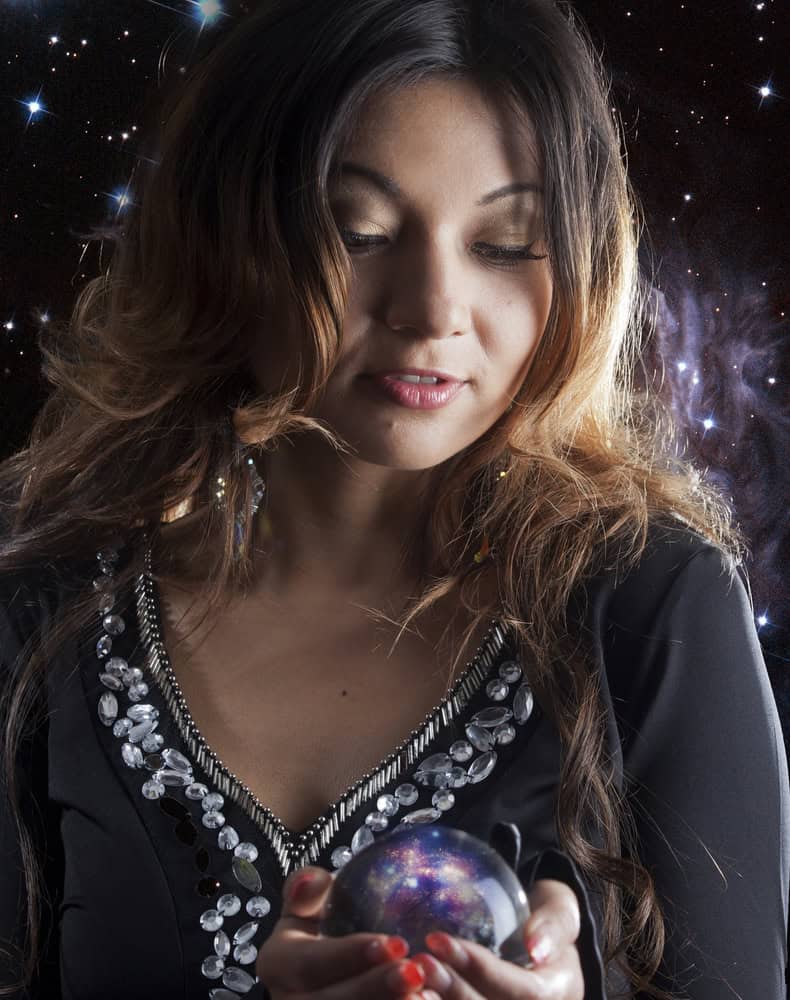 It's understandable that if it's your first time getting a psychic telephone reading, you may feel a little daunted by the whole situation. However, many clients return to Psychic Light readings because they develop understanding relationships with specific psychics over time.
A Psychic telephone reading is a unique experience, and a lot will depend on the Reader you choose. All our psychics are unique, so choosing someone you feel comfortable talking to is important. To find your perfect match in a reader, we have created personal profiles for each of our psychics. Here you can find a little about their background, how they came to be readers, their skills, life experience and more.
The way a psychic approaches your conversation is likely to depend on the type of reading you choose, but most readers will start your call by introducing themselves if it's your first time meeting, and determining how you'd like the reading to go. Each reading is unique to you as the questioner, and each reading can be tailored to your spiritual needs.
If your reader uses Tarot or similar tools, they may lay out a spread and provide an overall feel for the general atmosphere. Each aspect of the spread will be explored, including the recent past, current influences, and the near future. Communication with the reader is encouraged, and you can ask further questions or seek in-depth advice. The reading is tailored to your unique needs, psychic and spiritual influences, and the given day.
During a reading, Psychics connect with the spirit world, perceive energies, interpret symbols, and gain insights to provide clarity for clients. They communicate with departed loved ones, sense positive or negative energies, pick up meaningful scents, interpret auras, and decipher symbolic messages. These experiences let clients find reassurance and make informed decisions.
How do I know what type of psychic reading to get?
To start off, it is advisable to prioritise finding a suitable match in a psychic reader. Since each psychic possesses unique skills and abilities, our reader profiles serve as an excellent resource to explore their individual capabilities and understand how they can assist you in your spiritual journey.
Whether your intention is to establish a connection with the departed or to find your future life partner, psychic readers can provide valuable guidance to support you on your life path. Since psychics have varying skills and approaches to their readings, it's important to identify the reader who best suits your needs and questions to have a comprehensive and enlightening session rather than focusing on a certain ability or method. So, choose a Medium if you really want to communicate with someone who has passed over. Or a Tarot reader; if a card spread interests you, for example.
Over time you are likely to become more accustomed to different reading skills and abilities so you may choose readers and styles depending on what's troubling you. For instance, a relationship reading may differ significantly from a session focused on discussing your career.
Embark on Your Psychic Journey with Psychic Light
Take the first step towards experiencing insightful psychic readings with Psychic Light. Discover the profound guidance and clarity that awaits you on your spiritual journey. Get in touch with one of our psychics today and embark on a transformative path of self-discovery and enlightenment. Don't miss out on the opportunity to gain valuable insights into your life questions. Get started with Psychic Light now.
Posted: 23/06/2023
Related Category: Psychic Readings