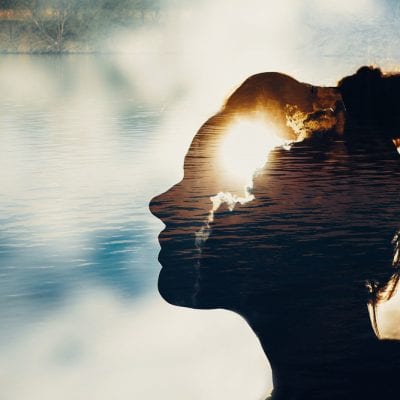 When the Buddha said, "Do not believe anything simply because you have heard it", he wasn't saying that you should not take advice. He was guiding his followers use their own discernment. He went on to say, "After observation and analysis, when you find that anything agrees with reason and is conducive to the good and benefit of one and all, then accept it" – This means that you are a part of the process.
Psychics, Mediums, Healers & Empaths
Psychics and Mediums are trying to assist you, to get to the root of your problem or bridge the gap between the seen and unseen worlds. Many Psychics are also Healers and Empaths, so they feel into the query through your energy as you ask them. If you approach with scepticism and guardedness, they will have to move through that barrier first. Conversely, they can feel your openness and love most powerfully also. Love is the bridge between this world and the next. So, sending love with an open heart during your reading can turbo-charge your Reader's ability and get the solution and connection you seek.
Psychic Ability
All humans are psychic. We are a collective of sensitive beings that can tap into psychic vibrations and the spirit world to differing degrees. Most people don't understand this and dismiss phenomena such as thinking of a friend moments before they bump into them or just before they phone as a coincidence. Those we think of as Psychics or Mediums are people who have a heightened natural ability and have usually developed in a church meditation circle to hone and perfect these skills. 
Psychics are sincerely trying to support you but whether you believe what they say or not has to involve your own senses. Benjamin Franklin said – "A man convinced against his will is of the same opinion still." A psychic can only tell you what they feel, see or hear, but you have to decide what you are prepared to accept.
The Right Connection
Not every Psychic will be right for you. Not every Healer has the right medicine. Even in the modern medicinal paradigm, it is possible that seeking a different opinion from another Doctor may bring a more powerful solution. Similarly, when consulting with a Psychic for the first time, you may feel that the connection is not strong enough. Try another until you find a reader with whom you think you have a good relationship. When you discover the right Psychic for you and you bond with them. Each time you connect, you will strengthen the telepathic connection you have together, increasing your belief.
When the reading ends, you should feel comfortable, validated, energised, and uplifted. If what has been relayed to you and said ends up making sense to you and coming to pass or leads you to figure out the problem yourself, this in itself answers the question!
Related Articles:
All readers at Psychic Light are extremely gifted and bring with them a wealth of experience that they cannot wait to share with you. Learn more about the psychic readers at Psychic Light and how they can aid you in finding clarity today. If this is your first time, be sure to read our guide to selecting the right psychic reader for you.
Posted: 05/04/2022
Related Category: Psychic Abilities