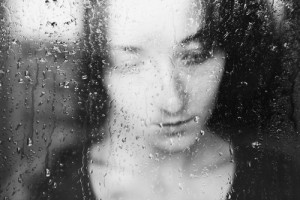 Infidelity – there is no greater shock or hurt in a relationship than finding out your partner has cheated on you! Whatever your definition of 'cheating', the anger, shock and devastation caused by your partner's actions. May have turned your future hopes and dreams into a nightmare. Cheating is one of the most devastating and destructive lessons to learn. Once once trust has been broken it can be incredibly hard to regain it. As you confront the situation we bring you some tips that may help to guide and comfort you.
Talk
Be open with your feelings. Encourage your partner to do the same, and explain why they felt the need to act the way they did. It is extremely unhealthy to let negative emotions consume you. So, try to externalise the way you are feeling to a close friend or family member. If you don't feel you have a close confidant you can turn to. A professional psychic can also be a good source of advice.
Listen
After allowing your emotions to calm and expressing your thoughts to your partner, it is now time to listen. Being cheated on hurts deeply but there is a good chance that your partner is also going through troubled times. They may express feelings of shame or hurt for causing you pain. Listening to their response to your questions may provide you with an understanding about why they chose to cheat and how you need to respond.
Perspective
Yes, cheating is an awful and painful betrayal of trust. But, it doesn't mean your partner or future partners are all going to be bad people. Sadly, as humans we all make mistakes! If your overall relationship has been good then try and put the infidelity into perspective. List all the times and ways you have been able to rely on your partner and accept them as a whole. The good and the bad!
Forgive
Forgiveness doesn't come easily for many people, especially if they have been badly hurt or betrayed. In the end, in order for your relationship to recover fully from this event. You have to find a way to forgive your partner. Finding forgiveness frees up your energy and allows you to reclaim your own power. Which may help you to learn to trust yourself and your choices in the future. Whether or not you decide to 'forget' and give the person another chance will of course depend on their ability to admit their betrayal and genuinely apologise.
Dealing with infidelity in love and relationships is never easy. It's likely that your partner's infidelity will always be a part of your history. But, by following the tips listed, you can gain a better perspective on whether to forgive them or forget them.
If you are feeling troubled after an infidelity in your relationship. Or you are worried it may be falling apart. Contacting one of our readers can help you feel better about the situation. Even putting you in a position where you feel you can make the decision that's best for you and your partner.
Regardless of the choice you make, remember that the closing of one door often means the opening of another. Leading the way to a better tomorrow!
About Psychic Lights
Our psychic readers are very open, friendly and insightful people. Pick up the phone and call one today if you need answers to life's questions. Alternatively, we also offer psychic readings via emails. With the insights you have gained you can make the best decisions for you moving forward.
Posted: 28/02/2020