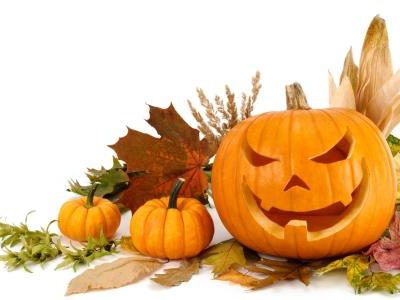 Think you know a thing or two about Halloween? Try our just-for-fun quiz to test your knowledge…
Halloween Quiz Questions
Q1: What Pagan names are associated with the Halloween festival period?
Q2: What is Guising?
Q3: What is the name of the Mexican festival, that also takes place around Halloween?
Q4: What are alternative names for the 31st Oct, 1st Nov & 2nd Nov?
Q5: Why is Halloween such a good time for communication with the 'other side'?
Q6: Why were Celts originally celebrating at Halloween.
Q7: We now carve pumpkins, but what was originally used?
Q8: What Irish treat is associated with Halloween?
Q9: How much do you think the UK spent on Halloween in 2018?
Q10: What does the Pagan Triple Goddess (Halloween witch) represent?
Q11: Why is sage associated with Halloween?
Q12: Where can you visit in London, that is said to have many restless spirits?
Q13: Why is a place in Kent – Pluckley Village often associated with Halloween?
Q14: What is the official name for a carved pumpkin?
Q15: If you see a spider on the 31st October, what does it mean?
Q16: What do the 'Orange' and 'Black' colours of Halloween represent?
Q17: Why were pumpkins originally carved?
Q18: Apples are used in many divination rituals around Halloween, what Roman festival are apples associated with?
Q19: What is 'Soul Caking'?
Q20: What three main spices were used in 'Soul Cakes'?
Check out the below answers, and see how well you did!
Halloween Quiz Answers
A1: All Hallows' Eve and Samhain.
A2: An early form of Trick or Treat.
A3: Día de los Muertos – Day of the Dead
A4: All Saints' Eve, All Saints' Day, and All Souls' Day.
A5: It is said, that at this time, the veil between our world and that of the spirit realm is at its thinnest.
A6: It marked the end of summer, and a time when final harvest crops were gathered.
A7: Turnips.
A8: Barmbrack.
A9: According to Statista £419 million, including things like decorations, clothing, food and confectionary.
A10: Experience, inner-magic, compassion and wisdom.
A11: It is thought this plant can allow people the power to see ghosts!
A12: The Tower of London.
A13: It is said to be haunted by over 16 ghosts!
A14: Jack O' Lantern.
A15: It means a loved one who has passed over is watching over you.
A16: Fire & summers end.
A17: To scare away negative energies and malevolent ghosts.
A18: Roman harvest festival of Pomonia, dedicated to nature goddess Pomona.
A19: It is a combination of the dressing-up/trick or treat rituals we now associate with Halloween. Originally children would visit houses and ask for cakes, in return they would pray for the souls of departed loved ones.
A20: Nutmeg, ginger and cinnamon.
How did you do?
Whatever you get up to, this 31st October – We wish you a Happy Halloween!
Posted: 28/10/2019