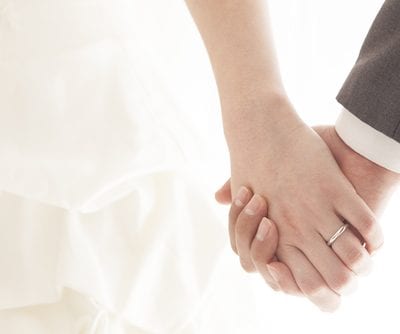 The Daily Mail recently released statistics which revealed that Great Britain has the highest divorce rate within the EU. In comparison to Luxemburg where there are only 0.6 divorces per 1,000 people, Britain's divorce rate is 2.8 per 1,000.
Divorce throughout the years
Divorce has become more common throughout the years, mostly due to the changes in law. Before World War I began, divorce was extremely rare.It wasn't until The Matrimonial Causes Act in 1923 that allowed either partner to file. However you could only file for divorce if your spouse had been unfaithful. At this time, divorce was often looked upon as a weakness and many people were of the belief that every marriage should succeed.
Moving on to 1937, more laws were put in place which allowed different reasons to file for divorce. Your spouse had to be at fault for cruelty, desertion or incurable insanity. However, at this time the divorce rate was still quite low. With lots of people still worried about being judged or continuing their life without a spouse.
The Divorce Reform Act 1969 became established with rulings, which we are familiar with today. There was another increase in divorce around this time. In 1971 there was a significant rise (50,000 people)! A decade later as women became more independent and equality was on the rise, there were 150,000 divorces.
For every divorce in Great Britain, there are two successful marriages. Which could be the reason why prenups are also becoming more accepted.
What is a prenup?
A prenup (prenuptial agreement) is a legal agreement entered into prior to marriage. Typically it details how money and assets will be divided up in the event of divorce. This often protects both parties from losing out on property.
Celebrity prenups
When Katy Perry and Russell Brand wed, the couple didn't sign a prenup. Unfortunately this meant that Katy Perry came out worse for wear. Under California law where the couple got married, if you get divorced you are required to give your spouse 50% of your wealth. It was reported at the time that Russell Brand apparently tried to fight for $20 million from Katy Perry's huge fortune. Statistics released by the 2016 One Fine Day Wedding Survey showed that prenups are now not reserved just for the A-Listers. In fact, more of us are increasingly accepting of the legal agreement. The survey found that:
20 per cent of people would consider signing a prenup as an insult
20 per cent stated that they would consider signing a prenup
60 per cent would happily sign the prenup without thinking twice
If you're facing divorce or are uncertain about the future of your marriage, why not give Psychic Light a call for guidance. If you are unhappy in your marriage and wonder whether you definitely married 'the one,' we can give you the answers needed to make a decision and guide you in the right direction.
Posted: 28/02/2020