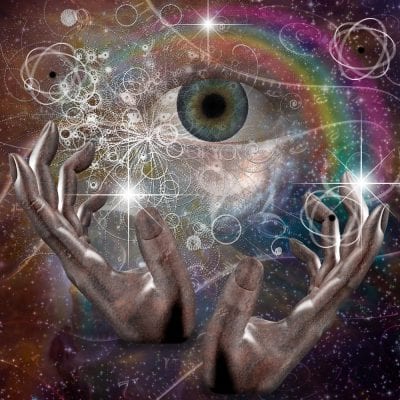 The Early Days
You'll probably best know soul singing sensation Dionne Warwick for her record success and being Whitney Houston's cousin. When Warwick finished high school, she followed her passion of music, so every weekend she would travel to New York. She performed anywhere and everywhere. With the sole purpose of being noticed!
First Hit
When Dionne's first record "Don't Make Me Over" was released in 1962, the dream came true. Her first single became a huge hit, despite the fact that there was a typing error on the record. Which in turn led to her being called Dionne Warwick, instead of her birth name; Dionne Warrick!
Rising Fame
In 1964, Dionne's more popular records to date were released: "Anyone Who Had a Heart" and "Walk On By."  Most of us will remember these sensational records, but did you know that Warwick puts her success down to psychic guidance?
During the 1980's, Warwick changed to Arista Record label, and continued her success at the top of the charts. Warwick also started hosting a TV series called 'Solid Gold,' which was also a great success. In 1985, Warwick helped perform the hit single "That's What Friends Are For" alongside Gladys Knight, Elton John and Stevie Wonder. The song was released to help promote the American Foundation for AIDS Research. It raising three million dollars! We can all agree that the song was a victory!
Psychic Guidance
It was in 1987, after making an important phone call that Warwick's success increased further… Warwick decided to phone a psychic telephone service, where she came into contact with clairvoyants. After having a conversation with the psychic, she became intrigued.
The psychic told Warwick that she would win two Grammy awards that year. Dionne had her doubts at this bold statement, becuase achieving one Grammy is incredible, but winning two Grammys is almost unheard of.
Unbelievably that year, Dionne Warwick two Grammy awards for "Déjà vu" and "Ill Never Love This Way Again," the singles which the psychic had predicted her Grammy success.
In the Press
The singer stated to the Mail Online about her encounter… "It freaked me out but I was hooked." The clairvoyant with whom Warwick spoke to over the phone focused on giving career advice. In fact, career information is an area which we often discuss with our clients.
Get Psychic Guidance Yourself
At Psychic Light, we have psychics who specialise in many areas, ranging from relationship advice to mediumship (where we are able to communicate with the afterlife.) Hence, speaking over the phone to a psychic is becoming more and more popular due to the ease and convenience.
There is no need to plan your day around an appointment, Psychic Light is open 24/7. Since the year 2000, Psychic Light has established themselves as one of the leading international telephone psychic companies within the world.
Curious about how Psychic Light can help you? Feel free to look through our website, and read about the talented psychics which are ready to offer you advice and guide you in the correct direction. If you have any questions, contact us today.
Posted: 27/01/2016