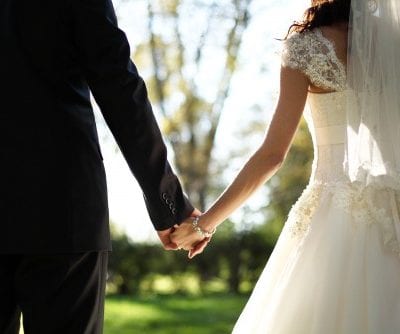 According to the Office for National Statistics (ONS) divorce rates are 200 times more common today than 100 years ago. There were only 580 divorces in 1911, and this figure has kept increasing even though less people are married today than 100 years ago. Without a doubt, divorce is significantly more common, and even more accepted in the modern era. However, you might be shocked to learn that the divorce rate among celebrities is considerably higher than the divorce rate among the general public. The Marriage Foundation recently conducted research where they looked at celebrities who got married between the years 2001 – 2010 and compared the divorce rate to the general public. They found that:
50% of celebrities had divorced between 2001-2010
26% of the general public had divorced between 2001-2010
Celebrities are six times more likely to divorce in the first year of marriage than the general public.
These results show that divorce between celebrities is almost double that of the rest of us! Throughout the years, we have been able to watch thousands of our favourite celebrities date, get married and then get divorced, all through the eyes of the media. With just a simple click we are able to see if our favourite celebrity couple are on holiday, having an argument and even read what the future holds for them. Famous celebrity marriages… Most of us will remember when Britney Spears made a drunken mistake in Las Vegas, however not many of us will remember the name of her short-lived 55-hour spouse (his name is Jason Allen Alexander in case anybody is curious!) Other notable divorces include Chris Martin and Gwyneth Paltrow who divorced in 2014 after 11 years of marriage, and Katy Perry and Russell Brand who called it quits after just 14 months back in 2011. "They may dazzle us with their £100,000 fairy story weddings, 15-tier cakes and house-drawn carriages but all too often these weddings are followed, in quick succession by a bitter and tortuous fallout and divorce." Sir Paul Coleridge – founder and Chairman of Marriage Foundation.  Why do celebrities divorce? Financial stress is one of the main reasons why our relationships fail and break down, however it is safe to say that the majority of celebrities are financially stable, which begs the question; why are their divorce rates higher? It is quite possible that many of our favourite celebrity couples simply cannot handle the intense pressure of the media spotlight, or maybe it's their demanding schedules and busy lifestyles which push them apart. Whatever the reason, the facts regarding celebrity divorce are astonishing. If you are unsure about what your marriage holds for you in the future, or simply wondering whether you will ever meet your soulmate, why not get in touch with Psychic Light today. We have extremely gifted psychics who not only are able to guide you in the right direction, they are able to understand your situation and gifted relationship advice.
Posted: 09/03/2016