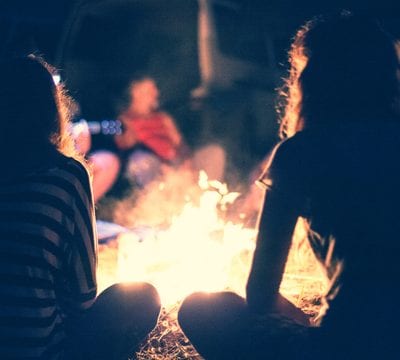 Around the UK, tonight marks the celebration of Bonfire Night, celebrated annually on the 5th of November. Bonfire Night is one of the most exciting nights of the year and it can be incredibly romantic whether you are single or in a relationship. Blazing fires and electrifying displays make for an ideal date whether you're looking to make sparks fly in your current relationship, meet someone new, or rekindle an old romance. To ensure that romance is in the air this bonfire night, follow Psychic Light's guide to the perfect bonfire date. Things to do:  Firework display – Start by picking your night. With bonfire night falling on a Wednesday this year, you might find that some of the bigger displays and events take place on the weekend. Displays are traditional in cities and villages all around the UK, and can be great places to meet new people in your area, or to take someone on a date. Garden party – If you're looking to meet someone and you have a good-sized outdoor space then a bonfire night garden party could be ideal. Private bonfires are always popular, especially with people who don't fancy attending big crowded displays. Invite friends, neighbours and colleagues and get them to bring along their pals – the fireworks should get everyone chatting so there won't be as much pressure on you to run around introducing everyone! Simply relax, be confident and take chances – you have nothing to lose by going up to someone you haven't met before and striking up a conversation. Private bonfire – If you already have a date for bonfire night then why not spend a quiet night by the fire. Host a romantic evening of fireworks on a beach or back garden and enjoy spending time in each others company. There are a few things you can do to make sure your bonfire is romantic as possible:
Get some wine or champagne to share by the fire with plastic glasses. (If you prefer non alcoholic beverages, hot chocolate or coffee are equally as good choices!)
Portable MP3 player – set the mood with some romantic music or a compilation of your favourite songs.
Bring a blanket to sit on and a couple of spares as it's bound to get cold on a November evening!
Don't forget tasty snacks and treats you can make and share together using the fire.
If you don't fancy huddling on the floor all night a couple of beach/camping chairs are ideal.
Whether this is your first date together or your 50th, going on a bonfire date can be exciting and allows you to spend quality time together. If you would like to know what this 5th of November holds for your love life then get in touch with Psychic Light and find out if there will be fireworks for you this Bonfire Night!
Posted: 05/11/2014