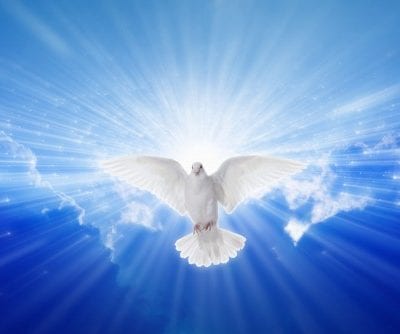 "Mediumship" is generally defined as the ability to communicate with the spirits of those who have passed over, along with spirit guides and angels.
What is a medium?
The role of a medium is to mediate communication between the spirits of the dead and those living here in the physical world Mediums may have the ability to:
Sense or see a spirit presence
Hear spirit voices in their ear, or in their mind
Relate conversations with spirits
Allow a spirit to control and/or speak through their body
Physically relay messages (for example with a pen and paper)
Fall into a trance and speak without being aware of what they are saying
Tune into the spirit energy of another person
What's the difference between a psychic and a medium?
It's common for people to get confused between psychic ability and mediumship. An important distinction to remember is that a medium is a psychic, but a psychic isn't necessarily a medium.
Psychics…
A psychic will often have multiple skills that help them discern the future and answer questions on topics such as money, health and love. These skills could be anything from Tarot reading to Runes or Crystal Gazing. Take a look at our psychic reader's page to find out more about the techniques and beliefs of your chosen psychic.
Mediums…
Mediums, on the other hand, use their psychic abilities to connect with a person's spirit energy in order to gain information about their past, present or future. To find out a bit about the history of mediumship and how it has evolved into the modern-day definition, take a look at our guide to psychic mediums.
Why visit a medium?
There are a number of reasons why people get in touch with a medium. Some people simply turn to a medium for guidance – to ask questions and seek solutions. For many others, it's to cope with the loss of a loved one and to receive comfort in knowing that all is well on the other side. Some people want to seek reassurance from a loved one who has passed away. Perhaps there were things left unsaid or not enough time to say goodbye.
Many Psychic Light readers including Fran, Hazel, and Jay are also talented mediums. With telephone readings, our gifted mediums use their abilities to tune in through their spiritual guides. For this reason, you will often hear your reader telling you things like, "they are showing me…", "I am being told…" and other similar phrases.
If you are interested in experiencing what mediumship has to offer and receiving an in-depth reading, get in touch with one of our readers and pay by phone or pay by credit card today.
Posted: 16/09/2015