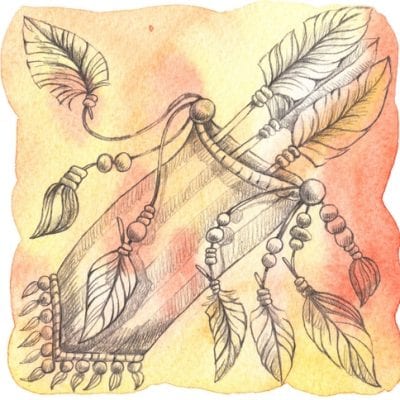 If your birthday falls between November 22 – December 21, then you are born under the star sign Sagittarius.
You are optimistic with a positive outlook on life, you love the outdoors and travel, and have a need for freedom. You are generous and romantic and definitely a forward planner. You have a strong sense of morals, believing in honesty and justice. You have flashes of intuition and would like to grow more spiritually.
A possessive partner or someone that thinks too conservatively will not make a good partner for Sagittarius.
Read on to find out who would be your perfect zodiac match, and what signs are likely to prove a very tricky coupling…
Your perfect match…
Aries
Aries and Sagittarius share in common a love of walking on the wild side! They are both fun signs, that like to take new adventures, don't shy away from challenges and have active social lives. This relationship is all about having a fulfilled life complete with joy. Their optimism in life will allow them to share time together, but equally will give them trust to have separate interests and adventures some of the time making them more interesting when they come back together. From a zodiac perspective this is a perfect match that is made to last. Read more about the Aries star sign here.
Leo
This relationship quite possibly started with lust! Leo and Sagittarius together make for a compatible bedroom scenario… To each of them enjoying life and loving fully is the secret to a happy relationship. Their love of adventure, a bit of drama and need for freedom make this coupling inspiring and stimulating and most importantly harmonious – they should definitely go the distance. Read more about the Leo star sign here.
Gemini
Gemini and Sagittarius are the wild-card, it could go either way! They are a perfect match for their fun-loving nature. They treat things in a light-hearted way and are forgiving as signs. They both want interesting lives with stimulating conversation that forever flows. But on a more practical level they also share some traits like being too frank, not being accountable for their actions and not always being steady and at some point, this may prove too much for the other. Read more about the Gemini star sign here.
What signs to avoid…
Taurus
At heart Taurus signs are home-bodies, and so that is the first sticking point to a Taurus/Sag relationship – as Sagittarius have a need for adventure and activities. To the Taurus home is King, but unfortunately Sagittarius will not recognise the amount of effort it takes in making and keeping a home to this standard. Taurus is happiest when they feel safe, and at peace, so they will find Sagittarius need to try new things jarring after a while. This is not a case of opposites attract, the signs will just not be able to see each other's strengths/weaknesses and appreciate them as complimentary. Read more about the Taurus star sign here.
Capricorn
Capricorns are conservative by nature, they like responsibility and traditions. Sagittarius will soon tire of this level of practical and their desire for freedom will fight through. Capricorn's security minded approach will not sit well with Sagittarius' casual approach to life, so one will end up feeling caged and one will feel like they are weighed down with obligations. As such this union is unlikely to make a long-lasting relationship. Read more about the Capricorn star sign here.
If you are searching for love, or have met someone and want to know if you will be a good zodiac match, then why not contact one of Psychic Light's experienced readers, who can bring to light any of your concerns. Get in touch today, to find out about your love life. Don't forget you can also check out your monthly Sagittarius horoscope any time.
Posted: 20/06/2018
Related Category: Astrology