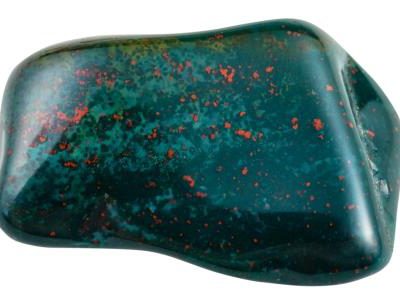 You may be thinking of ways to keep your spirits up and your mind, body and soul aligned. Crystals and Crystal Healing is one way that you can improve your daily wellbeing. You can wear a crystal as jewellery, especially effective when the crystal can be near the chakra you are trying to impact. You can place a piece by your bed when you are sleeping. Have a large gem in the corner of the room to attract a special energy. Even place a stone in your pocket, that you can touch for reassurance when needed. Of course, you can also meditate with crystals, and perform special rituals.
Here are a few ideas for adding to your crystals collection this year:
Amethyst is perfect when you are suffering with mental stress. It can help to still a racing mind, letting you see the wood for the trees especially regarding decisions. It is of course an 'enlightenment stone', and you will feel like you are in a safe place when harnessing its abilities.
Bloodstone is a great gem when we feel ourselves spiralling. It drags us back into the moment, creating calm from chaos. It teaches us it is okay to have thoughts, feelings and emotions, but they are not necessarily centred in reality. Use the crystal to restore and balance your spirituality, aura and chakras.
Rose Quartz is of course perfect for February – the month of Valentine's. It is associated with the heart chakra, but more importantly the concept of unconditional love. It is a fantastic emotional healer, so works as much on a broken heart, as it does on attracting love into your life.
Shungite is especially helpful in letting us recognise past mistakes, so that we may not make them again in the future. As a crystal it also opens our eyes to the possibilities available to us. Despite the current circumstances – life has much to offer us all. Shungite keeps us connected and we recognise we are not alone.
Smoky Quartz fortifies you when you are going through difficult times. Use this crystal when your energy stores are at rock bottom. This gem will help you to uncover hidden resources and answers you didn't know you possessed. Expect a clear mind, calm and acceptance to flow over you.
Learn more about the healing crystals
Posted: 18/03/2021
Related Category: Crystals