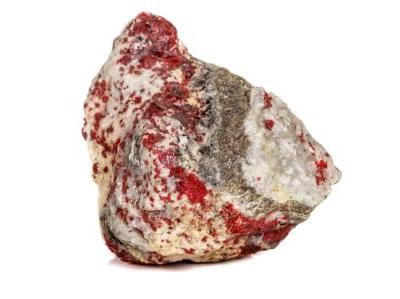 Cinnabar
Choose Cinnabar for manifesting. This gem has a strong energy that draws success towards you. It is also useful when you need to make some sort of transition. It can be a transformative stone, taking you closer to your higher-purpose. It's especially helpful with communicating well, and for finding inspiration in all sorts of places.
Garnet
If you want to make sense out of a chaotic situation, then Garnet is for you. Garnet boosts your self-confidence and your inner-strength will soar. Carry the gem to remind you of karmic laws. This stone will let you see through commitments and brings out both truth and hope in situations.
Moonstone
Moonstone has more of a feminine energy, and is highly associated with emotions and feelings. Work with this crystal when you need to alleviate stress and anxiety. It's also a useful reminder of not repeating past mistakes. You can use Moonstone to harness your heart's desire!
Ruby
The ruby stone has long been revered for its nobility sentiments, and is coveted as jewellery. As a gem it offers much more than just looking pretty, it is linked with courage and confidence, loyalty and love. Use Ruby when you need to see people and the world around you in a positive light. It has survival properties, so utilise when you need a surge of energy, especially when following your dreams.
Tiger's Eye
If you are feeling frightened, or are experiencing upset then the healing powers of Tiger's Eye can help. It repels negative energies that are coming at you from outside sources. It is both a protective gem as well as offering luck and prosperity. Overall, your thinking and perspective should be more balanced with use of this crystal.
Unakite
Unakite is a great spiritual healer and brings forward uplifting energy. Truths will be revealed to you, and you will see the beauty in life all around you. As a gem it can be utilised to bring people together. You can also harness the crystal as part of a pendulum to find items that have been lost.
Learn more about the healing crystals
Posted: 21/05/2021
Related Category: Crystals