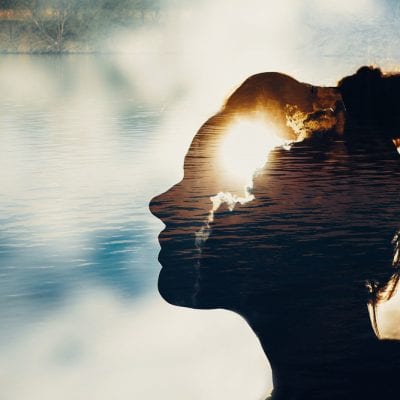 Clairsentience when translated from French, is typically defined as 'clear feeling.'
Differentiating between normal emotions and having a clear feeling allows powerful insights to come to light – Clairsentience makes this possible.
Clairsentience is one of the four spiritual metaphysical senses;
Clairvoyant
Claircognizant
Clairaudient
Clairsentience
A person who is Clairsentient can feel emotions such as anger, anxiety, fear, happiness and have the ability to feel physical ailments that another is going through, whether these were feelings in the past or present; they have a clear understanding of what a person is going through/once experienced.
What can a Clairsentient feel?
A Clairsentient not only feels the emotions of another person, but they can also feel physical ailments as well. Whether this is feelings of physical pain, sickness or an ache, a Clairsentient can relate.
What is Clairsentience used for?
A Clairsentient can assist in bringing your current fears, anger, anxieties and other emotions you are feeling into focus. When you are going through a particularly tough time in life, it is easy to combine real fear and negative thinking which is where a Clairsentient assists in differentiating the two.
If you are worried about a partner or someone you care deeply for, certain Clairsentients have the ability to pick up on how they are feeling and provide you with key information to bring light to your questions.
A Clairsentient may also be able to link with loved ones who have passed away. By using their Medium and Clairsentience skills combined, they are able to sense events from their past life while feeling their emotions and physical feelings they once experienced.
How do I develop my Clairsentient abilities?
You may have Clairsentient abilities on a lower level without realising. In life, many talk about having a gut feeling which either stops or persuades them to do something. Listening and trusting this feeling can prevent or encourage you to take a certain job, move house, go out of your comfort zone etc.
Having empathy towards people and feeling their emotions and physical feelings is another area that others can relate to. If your family or friends are going through a difficult time and you feel their emotions such as anger, grief, fear or sadness; you are actually using your Clairsentient abilities.
Why should I get in touch with a Clairsentient reader?
Not only can a Clairsentient differentiate between different emotions, physically and mentally, they assist in bringing light to situations you are in. Sometimes emotions cloud our judgments, causing feelings of fear, anxiety and stress. Clairsentient guidance can support you in having a happier future.
Who are the best reader to talk to?
Aelissa, Ellie and Jasmine specialise in Clairsentience – whether it's work, relationships or life in general that is causing confusion; your journey will become more clear.
If you are seeking empowering guidance, insight into the past, present and future, then get in touch with Psychic Light's gifted readers; we are only a phone call away.
Posted: 14/03/2017
Related Category: Psychic Abilities