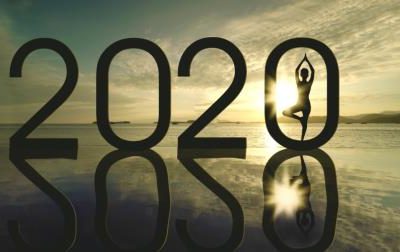 There is no doubt that the New Year can feel like a bit of an anti-climax. The excitement of Christmas, shopping, presents, meeting up with family and friends has passed for another year. The winter weather is well and truly upon us. It can all feel a little bit hum-drum and gloomy.
So, how can you make sure your New Year has sparkle and is spiritually charged?
Meditate for New Year Sparkle
Take time at the beginning of your day to meditate. Choose a crystal that will be empowering and invigorating. Breathe deeply and let the crystals energy move all around you.
Visualise
This is a time of new beginnings, but not everyone is able to see in their minds eye what goals they want to achieve. Why not create a physical vision board. Go totally with your intuition, creating a board that really speaks to your inner-soul. Return to the board whenever you feel in need of inspiration, or you feel your resolve is slipping.
Spirit Guides
Why not open the communication channels to your very own Spirit Guide? As a beginner's exercise, when you are preparing for sleep, ask your Spirit Guides to bring a message in your dreams. You could even place a crystal like a purple amethyst near you to enhance the experience. Upon waking, see if you can remember anything. It could be a name, a place, an icon – it may not mean anything at the time, but it's relevance will come to the fore eventually. Alternatively, you could seek a reading with one of our team, who will be glad to try and connect you to your guides.
Fake it until you make it…
Making fresh starts, whether they are in the New Year or otherwise, can be a daunting task. It can be really helpful to feel that you have something special working on your side. Try creating a good luck box of totems. Take a box – perhaps something that a present was gifted in. Then collect up some charms that mean something to you. It could be a crystal, a candle, a picture, a teddy bear, a greetings card. Anything that evokes feelings of warmth, trust, confidence and happiness in you. Anytime you feel like you need a spiritual pick-me-up, you can look through the box and let the joy fill your heart once more.
Posted: 10/01/2020