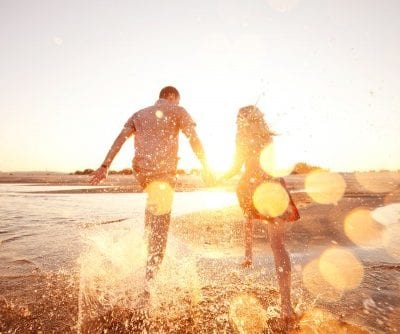 As busy modern singletons struggle to find time to find love, a whole new world of dating has emerged. From speed dating to online dating sites and even dating apps, the possibilities are endless. As the demand for quick answers and on the go advice increases, psychic readers have become the latest 'go-to source' for love and relationship guidance, helping many find 'the one' simply by using their psychic powers.
Many Psychic Light readers have had clairvoyant abilities since their childhood and have dedicated their lives to using them to give advice on all aspects of love and relationships.
How It Works
Our readers often use their intuitive perception to assist people in situations where they may not be able to see clearly. For example, if physical attraction is obscuring judgement on whether someone is a suitable life partner or if a misunderstanding is causing friction in a potential new relationship.
Psychics offer clarity and peace of mind to anyone who is struggling to see clearly in a certain situation, assisting you to examine things in a new light. Many callers come to us because they can't understand a person's actions or feelings in a certain situation.
After a Love Reading, they may walk away understanding exactly why things have played out a certain way, or knowing why a potential suitor is behaving as they are. A Psychic Reading can also provide you with a warning to avoid tricky romantic situations or enable you to make more effective, major decisions in your love life.
Our readers use skills including mediumship, Tarot cards, runes and crystals to guide clients in a Love Reading. When it comes to helping someone find a suitable match, our readers offer their guidance to assist each individual in understanding their own unique needs and requirements and realise upcoming possibilities. This can help create ideal conditions for romantic love. They may also be able to assess whether you and a potential partner are compatible, examining whether thoughts and feelings are truly reciprocated.
Empowering Insights through Psychic Readings
A psychic reading may also provide insight into certain issues that may be holding you back from finding love, and help you to address them. Common concerns include the inability to let go of a past relationship, difficulty acknowledging the true potential of a certain situation, and assumptions that are based on hopes or desires rather than truth or reality. In a highly intuitive and empathetic way, our readers will make observations and offer their recommendations.
Because you are talking to a professional and experienced psychic, you can rest assured that they will uphold the trust you've placed in them and that your worries will be addressed sympathetically
Get Started With Psychic Readings At Psychic Light
Psychic Light readers will never be judgemental or make decisions on your behalf. If you are looking for a psychic reading to help you towards enlightenment, we can advise on all aspects of love and relationships.
Pick a reader and get in touch today.
Posted: 24/06/2015
Related Category: Love