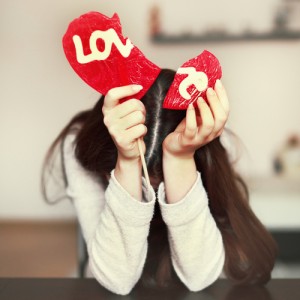 When it comes to dealing with heartache we all have our different ways of coping. Whether it's the loss of a loved one, a messy break up or even losing your job, heartache can strike at any time. Threatening our health, happiness and wellbeing. Unfortunately, many heartaches are out of our control but we do have the power to decide how we cope with things. If you're looking for guidance during a troubled time, read on… You can find out how some of the worlds most famous faces chose to face their own individual heartache.
Turn heartache into a positive
Taylor Swift has had her fair share of heartbreak in her relationships. But rather than indulging in misery and self-pity, the 24 year old singer made a career out of it. Talking about how she channelled pain into her music. "Everybody has that point in their life where you hit a crossroads… the way I dealt with it was I just turned completely to music."
Strong support of family
Jennifer Lopez dealt with her heartache back in 2011 when she split from her husband Marc Anthony. Rather than crumbling, the singer said she put all her energy into her family. Talking to Vanity Fair, she said: "I am positive-determined to move forward with my life" "…do the best job I can as a mother, entertainer, and person."
Focus on your career
After the shocking loss of his daughter Peaches – Bob Geldof spoke about how focusing on his career helped him deal with his grief. In an interview with the BBC, he talked about how a reunion with his band-mates had been therapeutic for him. He said: "Somehow you're allowed this other thing to come out and it is utterly cathartic, and so for two hours I forget it. I forget that stuff." He went on to reveal that while he "purposefully seeks" the relief that making music brings, he's often left feeling "wiped out" and "emotionally drained."
Seek psychic advice
In the past Selena Gomez reportedly turned to a psychic for advice after she split with teen heartthrob Justin Bieber. America's OK! Magazine reported: "Selena said the psychic was incredible. They did a lot of Tarot and angel card readings, and now they have sessions every week." Despite having fame, power and a lot of money it turns out that celebrities are no different than the rest of us. Whether you're rich or poor, a film star or a working mum, it doesn't matter who you are.
You will deal with heartache at some point in your life. If you need somebody to listen to you and answer your questions about what the future may hold, our readers are always on hand to offer a comforting and consoling tone. Get in touch with one of our gifted psychics today.
Posted: 28/02/2020
Related Category: Celebrity