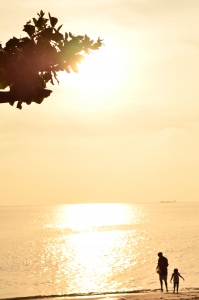 We are all unique individuals and so we will all spend our holidays in different ways, but what type of holiday is for you? Holidays often mean different things to different people. Some people take the break as an opportunity to help others, while others need the time away from home to relax and unwind. We have a few various ways you can spend your holidays so you can see which suits you and your family best!
Volunteering/Charity Work
Many organisations struggle to cope during the summer season and need all the help they can get. Volunteering can give you the chance to contribute to your local community through different projects in your area, whether you live in a big city or a local village, there will be opportunities for volunteers wherever you are. If you choose to spend your holiday this way you can help to inspire others and make a difference in your community.
Beach Holiday
There is no shame in spending your summer relaxing and pampering yourself. If you spend all year working around the clock, time spent in the sun can give you the time to unwind and clear your mind so you can return to work refreshed. Lying on a beach forces you to think, allowing you to refocus and concentrate on making decisions about your life back at home. While avoiding the harsher elements of direct sunlight, spending time in a sunny environment boosts our body's levels of vitamin D, supporting our immune system and making us feel all round happier.
Activity Holiday
Why not use your summer break to get out of your comfort zone and get active! There are many ways for you and your family to get fit and have fun on holiday, from an energetic hiking or sailing vacation to just exploring your local area, you can choose how active you want to be this summer. Taking part in activities with children brings everyone together and encourages them to get moving. The active holiday is guaranteed to leave you feeling rejuvenated, positive and full of energy!
Backpacking/Travelling
If you find yourself with more than a couple of weeks to spend on your holiday, then backpacking around more diverse areas of the world can be a great way to expand your horizons and experience different cultures. Viewing different customs and ways of living can be fantastic for our minds, giving us a brand new perspective on life. We all have hectic schedules at home trying to keep up with work and family. Taking a few weeks away can give you some distance and maybe make you appreciate them that little bit more! Whatever your style of holiday, make sure you set out what you want to achieve from your break before you go.
Psychic Light
Don't waste your time sleeping or musing about what you would like to be doing, get out and open your mind to different experiences and opportunities! If you need support along the way Psychic Light are here to guide and advise you on how to make the most of your holiday. Give one of our psychics a call today!
Posted: 22/08/2012
Related Category: Lifestyle