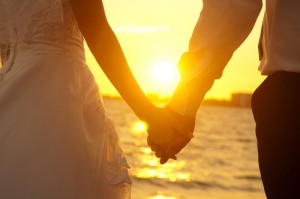 A study of 2000 married UK adults in 2013 found that the third year of marriage is the best and easiest, whilst the fifth year was hardest due to exhaustion, tougher workload and children. The study, carried out by family law specialists Slater & Gordon, examined the dynamics of modern married life.
Contentment in Year 3, Challenges in Year 5
Many couples expressed that by their third year of marriage, both parties were content in many aspects including finances and sharing a home. This is likely to be good news for famous couples including Prince William and Kate Middleton, Michael Bublé and his wife Luisana Lopilato, and Kate Moss and musician husband Jamie Hince who should all be enjoying their third year of marriage after tying the knot back in 2011.
In contrast, the study also found that couples believed the fifth year to be the hardest to overcome due to tiredness, and even exhaustion over work and children. Amanda McAlister, a family lawyer at Slater & Gordon said: 'It's not very often we see clients in those first few years of marriage but by the five-year mark or a couple of years after they have children we often have married couples asking us for advice.
Managing Expectations in Marriage
She went on to say that often people find that marriage isn't quite what they imagined. 'The buzz of the first few years where everything is new is hard to maintain and often people find that married life hasn't lived up to their expectations' The study found that major strains included children, financial worries, sharing of chores, unbalanced sex drives and different hobbies/social preferences.
Overcoming the Seven-Year Wall
1 in 3 people revealed that they didn't feel as though there was enough affection in their marriage, whilst a massive 1 in 5 stated that there were days when they regretted getting married altogether. As researchers delved into the lives of the couples, they found seven years of marriage to be 'the wall' which if overcome, paved the way for a long and happy marriage.
A major factor in couple's unhappiness seemed to be the 'emotional comedown' from the fairy tale of meeting each other and their wedding day. Amanda McAllister added 'People often get so overwhelmed by the first few years they forget that a successful marriage requires work. Marriages have ups and downs and highs and lows' If you feel you may be struggling in an unhappy marriage, have concerns about your partner or simply have questions about the future of your love life, our psychics are always available to offer you friendly support and guidance.
How Psychic Light Can Help
Because of our reader's experience with relationship advice, you can be sure that you will be talking to a professional psychic who will uphold the trust you've placed in them Specialist love and relationship readers include Marcus, Dayity, Matthew, Mavis and Yianna amongst others. For an in-depth relationship reading right now, call one of our readers and pay via your phone bill or by credit card.
Posted: 26/03/2014
Related Category: Love