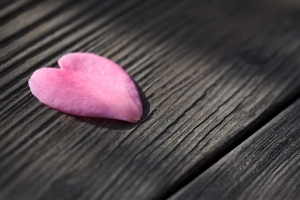 With the January blues about to come to an end, and Valentines Day just around the corner, it's the perfect time to kick start the year of love. If your resolution this year was to find love then what are you waiting for? As much as we want Mr/Mrs Right to come knocking on our door, unfortunately it doesn't happen like that, so attend events or take classes where you are bound to meet people who share similar interests.
A lot of us make the mistake of sitting at home complaining that there aren't any great men/women out there, but don't actually put ourselves out there and give dating a real go. Have a look in your local newspaper or online to see what kinds of things are taking place in your area that might attract single people, go along and you're already halfway there! If you have been single for a while and the thought of putting yourself out there makes you want to give up then don't! If you have never considered online dating then why not give it a go? It is now one of the most popular ways to meet new people and may not be as scary and daunting as you think!
1 in 5 relationships now start online, and it's easy to see why. You get to meet loads of new people from the comfort of your own home without the awkwardness of approaching complete strangers. And if you decide it's not for you? Simply delete your account! The most important thing about finding love this year is to stay positive! No matter how many failed dates or relationship you have left behind, brush yourself off and start again. Not everyone will treat you the same and you never know, the next date you have could be the one that sticks. It's amazing what positivity can do and if you are feeling good then so will the person you have your eye on.
The New Year has even inspired celebrities to re-energise their love lives. After splitting with husband Tom Cruise, Katie Holmes has reportedly hired a dating coach to help her boost her confidence around men. It is thought that Katie, 34, has been finding it hard to meet new people as well as being a single mum, and despite friends offering their matchmaking skills, she has decided to turn to a professional to get her back on the dating scene. Other celebrities looking to find love this year include Britney Spears, who has just announced her split from fiancée Jason Trawick, and Robert Pattinson and Kristen Stewart who split last month after it was reported that she had cheated on her Twilight co-star.
Even A-Listers are having issues with their love lives so don't think that you are alone. Don't give up, just because you haven't met someone by March, it doesn't mean that you won't meet someone by April!
Keep trying and it will happen. If you want to see what could be on its way for you this month, Psychic Light offers free monthly horoscopes so why not take a look and see what to expect this February. Stay positive, don't give up and we wish you much love in 2013!
Posted: 30/01/2013