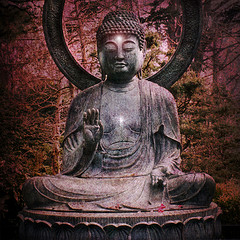 Research from the US National Institute for Health has come up with some interesting conclusions regarding dieting. Here at Psychic Light, we're wondering if the same conclusions can be drawn regarding your spiritual well-being.
The research indicates that many people lose faith in their diet as they don't achieve the weight loss they were expecting in the first six months. However, this isn't the fault of the dieter but of false expectations given to them by diet professionals. The institute states that weight loss that truly holds and makes a permanent difference to your figure can take as long as three years to achieve. It makes sense that rules like this also govern your spiritual well-being. Consider that small, positive actions might make you happier in yourself for a while, but then a week or a month later, do you still feel as good about them, or have you forgotten about them?
Psychic Light
To maintain a positive psychic balance it's necessary to constantly be doing good with your life and thinking positively. Over time, this will lead to a much healthier spiritual attitude within you, and you will find that any effort required will fade away; you will naturally be a healthier, happier person. Call one of our psychics for psychic readings today to get started on the road to spiritual well-being.
Posted: 23/09/2011
Related Category: Lifestyle