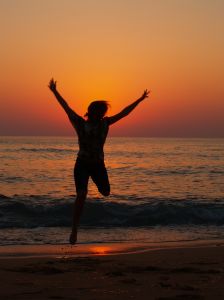 Do you measure your life achievements by success alone? Or do you value achievements with more sentimental value such as family or relationships? It's easy to measure your life achievements by looking at the material things you have or how much money you earn, and stability and happiness can often be overlooked as vital elements for a successful life. However, we believe that concentrating on life achievements that you can really value can lead to a state of true happiness. Every person is unique and individual; therefore life achievements will be different for everybody. Different aspects of life that individuals find important can make them feel as though they have truly achieved.
Love –
You may greatly value love in your life, and finding a happy and stable relationship with a partner could be the vital element to the feeling of success in your life. Many people find that achieving a solid foundation with someone who they love gives them great life satisfaction and could be why so many people are searching for 'the one.
Family –
You may find that raising a family gives you the most life satisfaction. Spending time with children as a family can often be taken for granted, but many believe that focusing on bringing up happy and balanced children can be one of the most fulfilling things you can do with your life. Family can give you a real sense of purpose and watching those you have raised achieve in their lives can be just as satisfying as achieving in your own.
Health –
There are so many benefits to leading a healthy life which is why you may value your health most. A healthy lifestyle can increase life expectancy and help us avoid illness or disease. It can also lead to good physical and mental health, giving us a better outlook on life, making it much more enjoyable. Our health is something that the majority of us take for granted but when it is threatened or taken away from us then it can become vitally important. Getting through an illness or trauma and coming out a strong, healthy person can be a true life achievement for many. Life achievements are different for everybody, and Psychic Light can help you identify what makes you truly happy.
Psychic Light
One of our readers Aelissa specialises in helping people to make life choices and can help guide you through your life achievements. Helen can help you with career, relationship and family issues, helping you to identify which is the most important to you. Or if it is your health that you would like to discuss, Matthew will be sensitive and honest with you, and will also guide you in other fields including relationship, finances, and work. Once you know what it is that is most important to you, you can begin to lead a successful and fulfilled life.
Posted: 04/07/2012
Related Category: Lifestyle