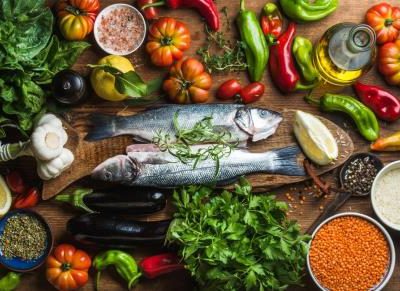 We take a look at healthy living options and diet as people struggle to take off extra pounds gained during the pandemic…
According to studies by PHE, approx. 40% of UK adults have put on weight during the pandemic. This is very understandable, changes in routines, more time spent at home, less time exercising, more stress all added to a need to be comforted by food and to release some boredom. The average weight that people put on was about three kilos or half a stone.
If you were a healthy weight to begin with, that small amount extra was probably not going to be a major issue, but the problems come if you were already carrying some extra pounds.
Some people will have lost the weight, once their routines got back on a more even keel, but others may not be so lucky. It is the latter group that is more concerning. For some people, every time they go on holiday, hit a stressful period or something like Easter or Christmas where more food and drink are consumed and enjoyed, they don't lose the weight after. So, they end up getting that little bit heavier year after year after year.
So, if you are struggling to get rid of those stubborn lock down pounds – what can you do?
Mediterranean Diet:
Rather than going on a diet – you may want to consider an overall approach to healthy eating. For example, the Mediterranean Diet. This isn't a diet, in the conventional sense of the word, but more a way of eating for several countries, that has proven to be an effective way of eating for good health.
Healthy Eating Principles:
Eating the recommended daily levels of fibre per day (30g), getting most from whole grain produce.
50% of your plate coming from vegetables and fruit. Eating lots of variety of foods, especially different colours and types of fruit & vegetables.
Protein sources coming from fish (especially oily varieties), shell fish, seeds, nuts and legumes.
Eating dairy products and poultry in moderation. Seeing red meat as an occasional food and keeping processed products especially of the meat variety to a minimum.
Including healthy fats, like olive oil, that add flavour, satiate the appetite and reduce inflammation.
Keeping balance, by indulging in treats every once in a while. But generally, on a day-to-day basis limiting refined carbs and sugar products.
Lifestyle Factors:
There are other components of a Mediterranean diet that make it good for long-term health, beyond what you eat. For example:
Taking meals as a family and in a social way – not eating standing up, on the hoof or whilst watching TV!
Choosing red wine as a drink in moderation, adds to the social aspect of dining and is rich in antioxidants.
Getting outside for at least 30-minutes per day, to expose your skin to the sun, helps your circadian rhythm and tops up your Vitamin D levels.
Unlike other diets, the Mediterranean way of eating can be adopted for life and enjoyed in any country. It is more a plan of what you can eat, rather than a diet built on exclusion.
Posted: 02/09/2021
Related Category: Health