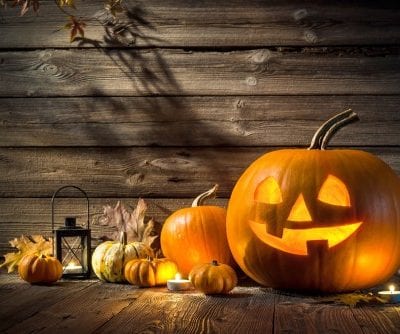 Halloween is just round the corner! This popular celebration takes place on October 31st every year, but did you know it actually originated over 2,000 years ago as part of the Celtic religion?
When the summer ended, the Celts believed ghosts and spirits could enter into our world and to keep them away, they threw a large party.
In the UK and other parts of the world, Halloween has become a celebration that most of us take part in; especially if you have children. Even though modern day Halloween celebrations now consist of getting dressed up and trick or treating, in other countries it is celebrated in many different ways! We take a look at just a few…
North America and Canada
North America and Canada beat the rest of the world for having the most people participate in Halloween. This makes Halloween the second largest celebration throughout the year, with Christmas coming first. Similar to the UK, children go trick-or-treating and adults throw parties. In fact, 65 per cent of Americans decorate their offices and homes in honour of Halloween!
China
Halloween in China, also known as Teng Chieh, is a holiday spent remembering those who have died and respecting the spirits. 'Boats of the law' are created by worshippers in Buddhist temples. These boats are made out of paper and can be very large. On Halloween, they are burned in order to free spirits of the "pretas." Pretas are people who subsequently died from drowning, an accident or their bodies were never found. By not being buried, they believe this ritual will help guide them to heaven.
Another way to celebrate Halloween is to place food and water in front of photographs of family members and loved ones who have passed away. Lanterns and bonfires are then burnt with the same aim; to guide the path of their spirit on Halloween.
Hong Kong
Halloween in Hong Kong, also known as Yue Lan, is celebrated with the ultimate aim of bringing comfort to ghosts. They believe that spirits roam the world for 24-hours on Halloween and by burning pictures of money or fruit, they will be able to reach the spirit world and bring comfort to any spirits.
Mexico, Latin America and Spain
In these countries, Halloween is a joyous time where they spend three days remembering loved ones that have passed. On October 31st, houses are decorated with sweets, flowers, samples of the deceased's favourite meals and drinks, photographs and water. A basin and towel is also placed by the food so that the spirit can be clean before they begin the feast!
Throughout the remainder of the days, a live person is placed inside a coffin and paraded round the streets where vendors throw fruit, flowers and candles into the casket. Even though Halloween is becoming more commercialised, and more people are celebrating it in a similar way to the United States, many traditions are still upheld – such as decorating their loved ones grave and reminiscing the good times whilst eating a picnic!
Get in touch with the spirit world
No matter what country you live in, Halloween is often a time where we think deeply about those who have passed, and communicating with them brings peace and clarity to your mind. If you feel lonely or seek reassurance, Psychic Light always have a psychic ready to talk 24 hours a day, 7 days a week.
Posted: 26/10/2016