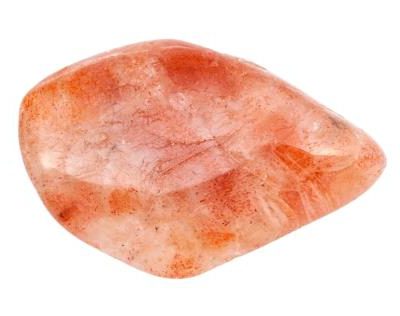 Today, we are exploring two crystals that are perfect for celebrating this change in season – Moonstone and Sunstone.
At 8.20 pm tonight (Wednesday 22nd September 2021) in the UK, the Autumn Equinox will occur. At that moment the centre of the Sun is directly above the equator, and around the globe – day and night are of equal length. This process happens twice per year – Spring Equinox in March and Autumn, Autumnal or Fall Equinox in September.
Moonstone
As you might expect from the name of this crystal, it has strong associations with the moon, moon phases and your psychic intuition. It is a perfect crystal to work with when a fresh start is needed. Just as the moon waxes and wanes throughout the month, so to do our emotions and needs. It is natural at points in our life to feel a cycle of change is upon us. Even when we know change is needed, we can still be fearful of what lies ahead, this is where Moonstone's calming energy supports us through transitions.
Used during a full moon phase, you should sense enhanced lucid dreaming abilities. At any time of the month working with Moonstone should heighten your clairvoyant skills both on a conscious and subconscious level.
From an emotional standpoint, Moonstone is helpful in stabilising emotions and calming stress and it is also a very healing gem. It has quite a female energy, and those that harness its abilities may be more inclined to believe in and welcome serendipitous moments.
Sunstone
If life is feeling a bit mundane, you've lost your 'va va voom', so to speak – then Sunstone is the perfect crystal to start working with to bring back your joy and spark for life.
To many, this is a magical crystal that brings luck, good fortune and light into your life. As a gem it also has some specific uses, you might want to work with this stone if you have difficulties in saying 'no'. It will support you, as you begin to consider whether you should continually put everyone else's needs above your own. Another good use is in decision making, if you have a tendency to procrastinate over things big and small, then continued work with Sunstone could change your behaviour over time.
Emotionally, Sunstone can lift your spirits, leaving you feeling more energetic, optimistic and enthusiastic. You should feel more able to see the positive in people and situations.
Posted: 22/09/2021
Related Category: Crystals