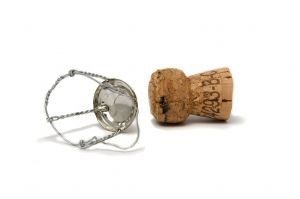 From office parties to family get-togethers most of us will be preparing for the excitement of the party season. However, many parties can be a law unto themselves which require careful planning and preparation! Our guide will help you to make the most of the night and avoid the dreaded Christmas party faux pas.
Office Parties & Work Events:
Drinking too much
Overdoing it on the free booze is often one of the biggest regrets at the Christmas party. Just because something's free doesn't mean you should consume as much of it as you can! Remember your limits and recognise when you've had a bit too much. The drink might be flowing, but bear in mind who you are spending the night with and that you are probably being watched and judged! Alcohol reduces your ability to control what you say so keep the conversation away from gossip or controversial topics. Rather than spending the night at the bar, keep dancing, and having fun with your colleagues. We've all seen people making fools of themselves so keep in mind what is acceptable and you'll make it through the night with your reputation intact, and your job!
Mixing business and pleasure
Our inhibitions often go out of the window at the office party, so be careful about who you're standing under the mistletoe with. Do your career a favour and ignore co-workers advances. The odds are neither of you are looking for a long-term relationship, so ask yourself whether it's worth it. If not, keep things on a friendly level with your colleagues and you can enjoy the night without worrying about the consequences.
Choosing your outfit
No one wants to end up on the office version of the worst dressed list, so make sure you plan ahead and get second opinions from those closest to you! If you're not the type of person to make a grand statement with what you wear then to keep things simple and festive, but avoid anything too tacky. Wear something you feel comfortable in, if you find yourself anxiously adjusting your outfit in the changing room mirror then it's not the right choice…
Plan your journey home
Make sure you're not the one left standing alone at the end of the party. Arrange to share a taxi with people that live nearby or if that's not possible then book a hotel. If you find yourself experiencing energy shut down in the early stages of the party or have had a little too much to drink then ensure someone knows you're leaving, and that you've got home safely.
Leave personal issues at home
We've all seen the guest who spends the whole party crying on the shoulders of helpless colleagues. Whatever your situation you find yourself in over Christmas, leave your personal problems at the door. While there's nothing wrong with wearing your heart on your sleeve, after a few drinks you could end up putting others in an awkward situation.
If you have issues with colleagues or other party guests then make a decision to sort things out before the party. The last thing you want is to end up in a drunken confrontation that you will regret the next day!
Entertaining Family & Friends
The beauty and magic of Christmas and New Year can often be overshadowed by stress, especially if you are hosting a party. This time is meant to be filled with joy and positivity rather than dread and self-doubt which is why these eight tips are crucial to follow so both you and your guests can enjoy this special day!
Ask for help
Do not feel like you are alone and have to tackle hosting a party all by yourself. Ask a close friend or a family member to help you put up decorations, prepare food and tidy up.
Quick and easy food
This is a chance to reconnect and spend time with the people you care for. If you spend most of the day stuck in the kitchen, you will feel like you are missing out. To stop this from happening, try and prepare as much party food as you can the day before or stick to something that is quick and easy.
Cleaning can wait
Once the party's over, don't spend time washing plates, cutlery and glasses. Spend your time catching up, laughing and enjoying your guest's company – a spotless home can wait!
Seating is important
Before the party begins, consider rearranging furniture and adding chairs if you are hosting a large gathering. Not many people will enjoy spending the day stood up, so make a note to have enough seats so people can rest their legs.
Bin bags are a saviour
If you place bin bags on doors, more people will be inclined to throw away their rubbish, rather than leave it on the side. This will also save you time cleaning up once the party ends.
Music is key
Create a playlist that your guests will enjoy. Music helps relax and bring a positive vibe to the party. If there are children at your party, make a playlist for them and encourage them to work on a dance routine that can be performed at the end of the party. This allows the adults to relax and the children to use their imagination and skills to provide entertainment at the end of the evening.
Empty the closet
Everybody will turn up to your party wearing a coat, so make sure you have a place to store them. Add extra hangers to the closet, and if you run out of the room, place the remaining coats on a spare bed.
Have fun
Remember the reason why you are hosting this party and try to avoid stress taking over. It is now time to sit back, relax and enjoy your party!
We hope this guide has helped to solve some of the tricky etiquette dilemmas that come along with the Christmas party!
It is normal for the festive season to bring out emotions which have been suppressed and for stress to get the better of us, which is why Psychic Light are available 24/7. The longer you hide your feelings, the larger the explosion. Our Psychics are here to support and guide you through this festive period.
Posted: 19/12/2018
Related Category: Spiritual Holidays