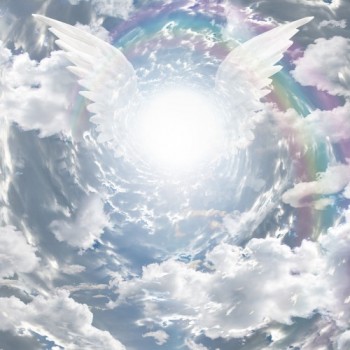 Stress can affect everyone at some point or another, and for many people it can have a big impact on their daily life. If you have been experiencing stress for a long time, you may have started to develop symptoms including:
Fatigue
Irritability
Headaches
Trouble sleeping
Difficulty concentrating
Family commitments, long working hours and moving house are just a few examples of stressful situations that can take their toll on our wellbeing. Stress levels can vary from person to person and while some may let such events roll off their back, others can worry themselves sick. Being able to manage stress can have a significant impact on your life and a great way to decrease stressful thoughts and feelings is to ask the angels for their guidance. 
What are angels…?
Angels are messengers which reside in the spirit world. Many people believe that angels are all around us, waiting to serve and guide us with their protecting influences and loving energy – acting as a messenger between heaven and earth. All you have to do is simply ask them for their help…
An angel's intention is not to judge or interfere with our lives; instead they are assigned to us to guide us along the right path when we need a helping hand. If you find yourself stressing about an upcoming event or are unable to manage your stress levels, why not assign an angel to support you? Angelic energy can bring an instant sense of calm in all kinds of stressful situations.
Maybe you're struggling to cope with a change of career or an upcoming presentation at work? Perhaps you're struggling to keep on top of your finances or worrying about the potential breakdown of a relationship.
All these situations can be supported by the angels who are waiting to help us feel better, think clearer and cope with life's tests, challenges and worries. By placing your worries into the loving care of the angels, you can effectively let go of stress and gently calm your nervous system. Angels will help to release your burdens to a higher source, empowering you to cope with all kinds of stressful situations.
Whether you believe in the existence of angels or not, just the concept of having an angel watching over you can have an incredibly healing and calming effect on your life. Whatever it is that's causing you stress and worry, why not look to Psychic Light to connect you with the all-loving angels?
Angelic Psychic Readings At Psychic Light
Diana, Angel, Gill and Mick are just a few readers who can work with the angelic kingdom to guide and support you through times of stress and worry. Or why not ask one of our gifted readers for an Angel Card reading? Angel Cards allow you to tap into Angelic presence giving insight into your career, relationships and more whilst giving comforting guidance from the angels.
Dayity and John can both work with Angel Cards to clarify and answer your questions so why not get in touch today?
Posted: 26/08/2015
Related Category: Lifestyle