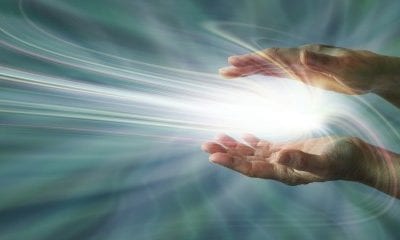 It has recently been reported that a significant number of today's British adults believe in the supernatural. The research, which was carried out by VoucherCodesPro.co.uk, aimed to find out how many people believed in the supernatural or had experienced some kind of paranormal activity. Out of a total of 2,952 British adults (aged 18-65) polled; the results found that a huge 82% believed in the supernatural.
What is the supernatural?
The term 'supernatural' is used to describe something that is beyond the laws of physics or that is thought to exist above and beyond nature. There has been widespread interest and belief in the supernatural for centuries with the term even being used as early as 1520-30 AD. Over the last few decades, beliefs have changed and people are now more open to the concept of the supernatural and different forms of divination such as mediumship, astrology, tarot cards, and runes. It seems that Brits are more captivated by the supernatural than ever, but what exactly is it that fuels our interest in the afterlife and the unknown?
The Supernatural in Pop Culture
One explanation could be the inclusion of the supernatural in popular culture, which has turned the paranormal into the 'normal'. Over recent decades it has become increasingly common to see séances, psychic communication, and ghostly encounters in films, on the internet and on our television screens. Much of our fascination comes from the need to discover what happens to us after we die. Statistically around 250,000 people die every day, and for those left behind it can be a natural impulse to try and communicate with them. This is reflected in the poll results, where large percentages of people claimed to have experienced a supernatural event or felt the presence of a ghost:
"I believe in the supernatural" – 82% of respondents
"I have experienced a supernatural event" – 68%
"I've been given a sign that a deceased loved one is present" – 56%
"I would pay to see a psychic" – 34%
"I've seen or felt a ghost's presence" – 31%
"I don't believe in the paranormal or am not sure" – 18%
"I've felt a deceased loved one protecting me" – 16%
"I have paid to see a psychic" – 11%
"I have contacted sprits through Ouija boards/tarot cards" – 8%
"I've experienced a near-death experience" – 6%
Founder and CEO of VoucherCodesPro.co.uk, Nick Swan said: "It's surprising to know how many people claim to have seen ghosts or believe in the paranormal but I can definitely understand why. "With the growing use of the internet, it's easy to now share ghostly experiences with other paranormal fans and I believe these stories fuel our interest into the unknown."
Connect With The Supernatural With Psychic Readings
If you feel inspired by the supernatural and would like to receive a psychic or psychic medium reading to contact a lost loved one then we are more than happy to guide you. Get in touch with one of our gifted readers today.
Posted: 09/09/2015
Related Category: Psychic News