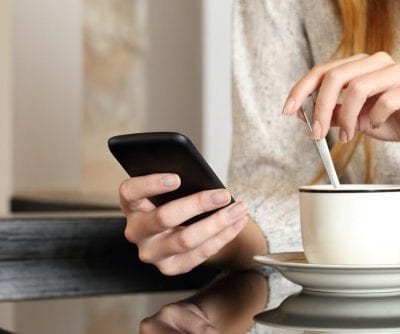 At Psychic Light, we are always looking for new ways for our clients to get in touch; with their spiritual side. We understand it is not always easy to find the time to make a phone call or talk one-to-one, and sometimes you might want an answer to a simple question; or advice about a decision you have been struggling with.
In response, we have introduced our psychic text readings service to give our clients a new way to access psychic readings.
What Are Psychic Text Readings?
Psychic text readings are short psychic readings sent via text, offering a cheaper and more instant alternative to our other services. Our psychic text readings consist of three SMS messages, which provides our psychic readers with enough space, to communicate complex readings even through such a concise medium.
You can use our text reading service to ask us questions about your life, relationships, career, family, or happiness; our readers will use their skills and intuition to offer you; advice and insights into your situation. These readings are a fast, convenient, and cost-effective way to access psychic guidance.
How To Make The Most Of Our Psychic Text Reading Service
You can make the most of our psychic text readings service by ensuring your initial text is as clear and detailed as possible. By explaining your situation, our psychic readers will find it easier to tap into your energy and offer you; an insightful psychic reading in return.
If you want a more in-depth reading; or you; have further questions, you could also try our live chat reading service, or a phone call with our psychic telephone readers could assist.
Text A Psychic Today
To ask a question and get a reply from one of our friendly and insightful psychics. Text LIGHT + your question to 84232.
Readings sent as 3 messages (£1 per message, £3 total). Messages sent by you are charged at standard network rate. Service details will appear on your bill. Bill-payer's permission. 18+ only. Cannot discuss Health, Pregnancy, Finance or Legal. Entertainment Only. We may send free promotional messages – To opt out text PLSTOP to 84232. SP: Allstar Psychics Ltd. Helpdesk – [email protected] or call 0208 712 5690.
If you are struggling to make sense of certain aspects of your life, or you are facing new challenges at work or in your personal life, you may find the clarity that you are looking for in our new psychic SMS reading service. 
Our psychic readers can offer advice and insights into a wide range of problems and can support you; as you navigate tough decisions at crossroads in your life.
Posted: 24/02/2023
Related Category: Psychic News