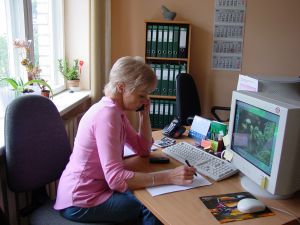 A report released earlier this year has shown that the UK has only come 17th out of 23 countries that best maintain a healthy work/life balance, rating way behind countries such as France, Germany and Canada.
Why Are The UK So Far Behind?
The report, done by the OECD, showed that 12% of the UK's population are working very long hours (more than 50 a week) and only spending around 15.6 hours on leisure and personal care, which includes pursuing hobbies, eating, and spending time with family and friends. The poll also revealed that the employment rate from women with children was 67%, meaning well over half of us are trying to work long hours whilst trying to take care of a family. While many of us handle our work/life balance as best we can, failing to take care of it can cause stress and lead to long-term illnesses such as depression and mental health problems.
Why Do We Need  Work/ Life  Balance?
General balance in life can lead to better a mental state, and helps us to enjoy our lives more. Spending all your time focusing on work related matters can start to take over and cause you to ignore other areas of your life which may result in breakdowns of relationships and loss of social skills. If you feel like this sounds familiar, and that your life is starting to become more work focused then there are things you can do to regain your balance. Where possible, it is better to work closer to home. Long commutes and nights away from home can have a knock on effect on yourself and your family, and if there is an option for you to still work effectively at a location nearer home or even at home then you may want to consider doing this if you are worried. If this is not a possible option for you then look into cutting your commute down in time. Trains may be less convenient than driving; however they are often a much quicker way to travel and could even cut your journey time down by half.
How To Achieve Work/Life Balance
A healthy work/life balance isn't just about where you work but also about when and how you work. If you feel like you are working too many extra hours after work, explain to your employer how this is affecting you and discuss options that may be able to make this better for you. How much you can do to change your working culture depends on what your job is and who you work for, however just making your employer aware of how you feel may turn out to be beneficial. Having a healthy work life balance is particularly important for parents who want to spend as much time as they can with their children and maximising your time together will benefit you both.
Make sure that you make the most of the time that you do have with your family. Planning activities to do in advance means that you won't waste any of your time together. For many of us, work demands may seem more urgent, however spending time on yourself and your family matters most of all. Don't allow yourself to fall victim to an unhealthy work/life balance, and you will find that life feels more positive and worthwhile!
How Psychic Light Can Help
Many of our psychic readers specialise in the area of jobs, careers and well-being. They offer a fantastic sounding board for all of your concerns and can guide you to finding the perfect work/life balance. GIve one of them a call today!
Posted: 14/03/2012
Related Category: Lifestyle