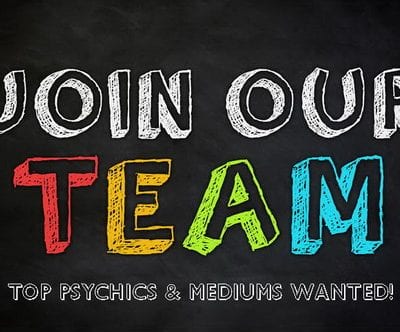 We currently need experienced telephone psychics and mediums to read for Psychic Light and our sister companies. We are looking for psychics & mediums that already have telephone reading experience, and that have unique and natural abilities to offer our diverse client base. Click here to apply
Readers work on a self-employed basis. However, in order to satisfy customer demand and to encourage clients to call back, we work to a system that facilitates flexibility but regular timeslots.
To ensure a 24/7 service can be offered to clients we like all readers to be able to commit to a certain amount of hours per week; punctuality is essential as is providing reasonable notice for changes in availability.
In return you will be working within a long-standing and respected brand; we offer competitive rates of commission and you will have access to a monthly bonus scheme, where it is possible to earn up to 10% of your commission in rewards. Since we launched in the year 2000 we still have readers who originally became the first to join our team. We advertise widely in all sorts of media both in print and online as well as featuring readers on a monthly basis in our customer magazine – Free Spirit. Readers must have access to a landline telephone (with answer-phone disengaged).
If you are interested in applying:
Then please click the below link and you will be taken to our 'Contact Us' page. Please select 'Work for Psychic Light' from the drop-down menu and complete the form.
If you have the relevant experience a member of our team will contact you back to discuss the opportunity further and to set up test readings. Thank you for your interest in our company; your application will be treated confidentially. References will only be taken with your permission. Click here to apply
Posted: 08/05/2016