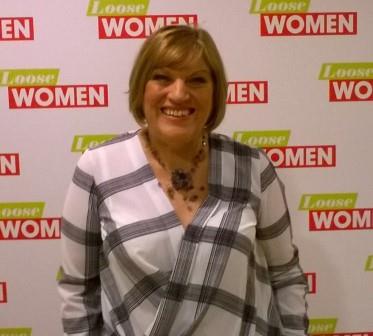 Sandra explains in her own words, how her journey began: It all started when I was twenty-five years old, the first time I felt a proper connection with Spirit. I visited Spain with my ex-husband, and we went to a fair, where I won a match-box size pack of Tarot cards, it felt surreal. For a few years, I messed around with the cards, I tried to read them but it didn't work. 
Some five years later, I was looking at breaking up with my then-husband. I had a deep spiritual awakening which felt amazing. Some people think it's easy being a Psychic and Clairvoyant, but it's been a tough path to be on and stay on, although I feel so blessed to have a gift that lets me give guidance to other people.
Predictions coming to pass…
Things that I predicted would happen, started to come to pass fairly quickly. For example, sixteen years ago, I gave a reading to a local radio presenter, I've never heard someone so excited, when the predictions came to pass 5-6 weeks later. He'd bought a new BMW and I told him it would be recalled as there was a fault, sure enough, it happened. Then I told him he would get head-hunted by another radio station but to stay put as he will be made Head of Music where he was, which also happened.
Then, he was doing a two-week stint and was taking the mickey out of the late Jackie Stallone (who was a Rumpologist). I called him up and told him he would land himself in hot water – but he didn't listen! Two weeks later he called me and told me he was in said 'hot water' as the media wanted to meet the UK's Rumpologist and would I be her? So, I had to learn how to read bottoms! This involved analysing the shapes, lines on the cheeks of the bottom and the energy around the bottom…
First TV Show for Sandra
My first TV appearance was on This Morning with John Leslie and Coleen Nolan, which went well, I was caught up in a lovely path. Then I appeared on Brazilian Television; and I flew to Germany to appear on RTL, where on-air I had an interpreter to discuss Rumpology with another psychic. It was fun, I couldn't believe what was happening media-wise.
Over the next years, I appeared on This Morning quite a few times working with Holly Willoughby, Phillip Schofield, Ruth Langsford, Eamonn Holmes and Dermot O'Leary. Every time I appeared on the show it was amazing, they made me feel very welcome; I also read Lizzie Cundy and Christopher Biggins on the show.
Acknowledgement
I've also appeared on Loose Women with Nadia Sawalha and Andrea McLean. I gave this lovely lady a brief reading about her gran which she acknowledged was factual. I love to have acknowledgement, and it still shocks me as to how my gift works. Whilst on Loose Woman I met Adam Hills off-set who wanted a reading and who couldn't believe what I said to him in a full reading after the show. When I appeared on the Jonathan Ross show I worked with Darcy Bussell, Jack Whitehall and Alan Carr. In fact, Alan Carr has written about me in his book, (I told him to finish the book he was writing which no one knew about)!
In Feb 2014 I was asked to go to Beirut to appear on a program on Aljazeera, reading for a presenter whose name was Tony. It was exciting being part of the show. I also worked with Terry Wogan and Gaby Roslin on The Terry & Gaby Show. I appeared on Loose Lips with Melinda Messenger and Richard Arnold.
In addition, I did an Andrex campaign 'Be Kind To Your Behind' where I gave interviews on radio shows all across the UK. I have even given Alex Zane a reading live on-air on XFM, I freaked him out, but it was amazing. I had a two-page article in The Sun Newspaper's Fabulous magazine, all about Rumpology – I had a brilliant time in London.
Off to America!
I was also lucky enough to be offered work in America. I've appeared on Ripley's Believe It Or Not show, where we filmed me giving bottom readings on Venice Beach. I've also been on America's Got Talent in Pasadena where I read Simon Cowell, Nick Cannon and Mel B. That trip made me see how things work behind the scenes of the show and how it felt to appear on the show. They were all lovely people. I've also been interviewed on Chaz & AJ morning show in Connecticut twice. That was a fun show and the two presenters were cheeky and mischievous.
Sandra – Reading for Psychic Light
Whilst this all sounds glamorous and it can be, my day-to-day work as a telephone reader is most rewarding. I love offering guidance and passing on messages when people need support the most. I feel blessed that I have these gifts and can share them in many different ways. 
"I have been working with Sandra for a number of years, her delivery and empathetic nature are wonderful and it works exceptionally well for me. Sandra connects and talks with my guides and has become my reader of choice due to her nature and no-nonsense delivery; I find some readers can be a 'little flaky'. Sandra is to the point and "says it as it is" and provides concise answers and information. Thank you for all of your support and guidance (as I know I'm a bit of a pain!) It has assisted me hugely over the years and I massively appreciate it! Love and Light."
Adam, UK
"I have just had a reading with Sandra. What an excellent reader. I was astonished at how spot-on she was. The names of people from the past who knew my husband and the information she gave me were amazing. A lovely lady and so very knowledgeable. Thank you, Sandra."
Shirley, Suffolk
Links:
Psychic Sam – This Morning – Rumpology – YouTube
UK's first rumpologist can tell your future from your bum – what does your shape mean? (thesun.co.uk)
Posted: 03/06/2021
Related Category: Psychic