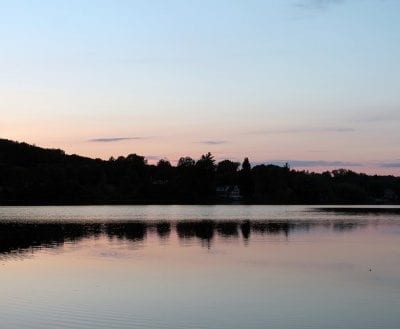 Have you read or heard about the US town 'Cassadaga' which has received some exposure in the media recently? This week, Psychic Light are looking at what is it that has sparked so much interest and led this tiny town in Florida to be titled the 'psychic capital of the world.' Nestled in the heart of central Florida, set back between Daytona Beach and Orlando, Cassadaga appears to be your typical southern US town, surrounded by picturesque lakes and forests. However, this town is like no other as amazingly the majority of it's residents are mediums or spiritual healers….
History of Cassadaga
Cassadaga was originally founded in 1875 by George P. Colby, a spiritualist from New York. According to Colby, his spirit guides advised him to travel south to Florida where he was led through the wilderness into an area surrounded by trees and hills. Colby was granted ownership of over 35 acres of land to the Cassadaga Spiritualist Camp Meeting Association, which was later incorporated in 1894. While the town was first intended as a retreat for Colby's followers, it has come to be home to around 100 people, over half of whom are practising mediums.
Cassadaga today
Today Cassadaga is a thriving community, and the largest spiritual camp in the USA. The certified spiritualists living in Cassadaga can spend up to ten years developing their sixth sense, along with skills such as astrology, palmistry, crystals, clairvoyance and tarot cards, all of which allow them to communicate with spirits. Many of Cassadaga's residents have the ability to contact the dead through séances and psychic medium readings and today, the community survives on the visitors who travel to the camp to take part. The town is home to many amenities including a café, post office, auditorium, temple, library, and healing centre. There's also a bookshop and education centre for anyone wishing to develop their own psychic abilities. For anyone looking to extend their stay, the purportedly haunted Cassadaga Hotel offers accommodation for those looking for a truly mystical experience.
Many guests have reported experiencing paranormal activity whist staying in the hotel and there are mediums occupying the upper floors to provide séances and readings for anyone who wishes to explore the haunted rooms further. Cassadaga has become the destination for anyone seeking guidance and enlightenment, with approximately 15,000 people visiting the town every year. Readings and healings are the most sought after services, although there is a wide range of other things on offer including counselling, classes, tours and seminars.
Connecting with the Supernatural with Psychic Light
If you are intrigued or curious about the supernatural but don't fancy travelling all the way to Cassadaga then why not get in touch with Psychic Light? Our talented readers can provide both psychic and psychic medium readings over the phone, so if you're looking to get in touch with a lost loved one or just in need of some advice then call and pay by phone or credit card today.
Posted: 14/10/2015
Related Category: Psychic