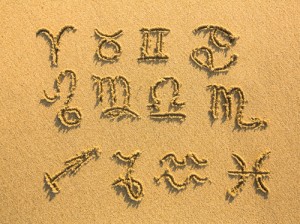 The 12 signs of the zodiac can tell you a great deal about your personality but how does your star sign affect your appetite for travel? Have a read of our zodiac travel guide to find the perfect holiday for you this summer, and some fun activities, perfectly suited to your talents and qualities.
As the leader and first sign of the zodiac, Aries is always looking to do something new and unusual. The adventurous Aries will love exploring on a camping or hiking trip, and as a classic fire sign Aries will be drawn to hot destinations.
Taureans love their home comforts and are likely to enjoy destinations that incorporate routine, familiarity and organisation. Spend your summer in the company of good food, good people and beautiful scenery.
Energetic, curious and social, Gemini love making new friends and would get restless on a beach holiday. Head somewhere where there's plenty of mental stimulation, and explore the museums, nightlife and art of a different, exciting culture.
Cancer is a home loving sign and is happiest in the company of their loved ones. As a water sign, Cancer would appreciate sharing a lakeside holiday rental with their family and friends.
Leo's love to be admired and are drawn to a glamorous lifestyle. You will probably find them in the latest A-List destination or gathering in cities such as London, Paris or New York. Whether it's a 5* Hotel, Yacht or Spa, Leo's are drawn to holidays that make them feel first class.
Virgos take great pleasure in planning and organising their holidays and like to stick to a set itinerary. Virgos have a thirst for knowledge and enjoy holidays that stimulate them intellectually. The perfect holiday would include tours, museum visits and learning about the local culture. 
Libras are romantic and artistic and are happiest in groups. They love to be surrounded by beautiful scenery and creature comforts so don't expect to see them 'roughing it.' Romantic destinations which include art, fine dining and great music should all be on a Libra's travel agenda.
Scorpios make for great independent travellers and love to explore exotic and less travelled destinations. Holidays that combine personal growth and immerse them in a new, exciting culture will prove to be a hit.
Sagittarius make the perfect travellers. They are most at home in the great outdoors so are drawn to backpacking and exploration. They love to learn and need their freedom so they can experience as much as possible.
In travel, Capricorns are drawn to stability and structure. They are deep thinkers and are drawn to quality holidays that allow them to learn. They will have no problem taking care of the schedule and make great travel companions.
Aquarians love the unusual and unexpected and won't be fazed by backpacking or getting off the beaten track. They enjoy meeting new people but tend to avoid tourist traps.
Pisces are dreamers that love spending time with their imagination. They are highly spiritual and are drawn to serene locations where they can soak up the atmosphere. They shy away from commercial locations and spend their holiday's soul-searching in tranquil settings.
Horoscopes at Psychic Light
To gain deeper insights into the zodiac and your star sign, Psychic Light offers free monthly horoscopes which are uniquely written for us by a highly experienced and knowledgeable astrologer. You can also request a personal horoscope chart or take a look at our reader profiles and call one of our psychics with a knowledge and passion for astrology.
Posted: 20/08/2014
Related Category: Astrology