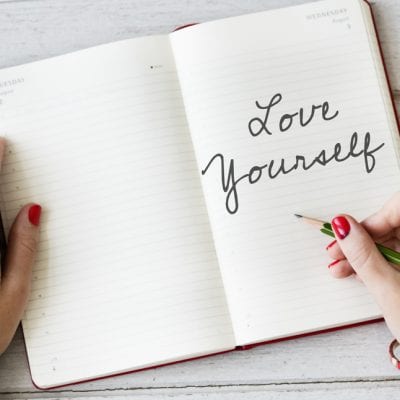 One of the most important aspects in life, that will affect your present and future, is your love and acceptance of yourself.
Work, family, relationships and how you spend your free time are the main key areas that can affect your happiness. However, even if you are challenged daily, your love for yourself should be an ongoing thing that ultimately begins with you.
To discover how you can appreciate your worth and start loving yourself more, read on…
When you first wake up
Instead of reaching for your phone when you first wake up, take time to sit back and remind yourself of your worthiness before you begin your day.
Compliment yourself
Instead of thinking negative thoughts about yourself, compliment yourself on your personality and physical appearance; love yourself for who you are and stop comparing yourself to others.
Eat and drink well
What you eat and drink can affect your mood, so focus on drinking lots of water and eating healthier. Not only will this have a positive effect on your mood, you'll also notice an increase in energy levels!
Have faith in yourself
When you tell yourself you won't achieve something, you are putting yourself and abilities down. You are capable of achieving anything you put your mind to – start self believing and having trust in yourself.
Forgive yourself
When you do not achieve something, you start putting pressure on yourself and doubting your abilities. The first step is forgiving yourself, move on and start looking forward to what the future has in store.
Treat yourself how you would treat people you care about
Instead of being hard on yourself, start treating yourself with the love and respect you give others. When you stop respecting yourself, you will find it a lot more difficult to love yourself for who you are.
Discover the power of fun
Everyday life can start taking its toll on your positive outlook, which is why you need time for fun! An activity or hobby you enjoy can instantly boost your energy levels and bring happiness back into your life.
Focus on the positives
When you are going through a tough time, try and find a positive in the situation. If you have a lot on at work and feel under pressure, instead of giving up, use this as an opportunity to prove yourself and show what you are capable of achieving. With this positive and ambitious approach at work, you will not only respect and love yourself more, your colleagues and boss will also notice your capabilities.
Be aware of your thoughts
Every time you start doubting yourself and your abilities, become conscious of your thoughts and choices. Each day, begin turning these doubts into positive thoughts until it becomes a natural routine.
You are not alone
Loving yourself and changing your ways will not happen over night, but starting with a positive attitude and having the will to overcome any negativity you experience within is a great start. At Psychic Light, our experienced readers will assist in guiding you through any challenges or problems you may be facing.
Get in touch today to begin the amazing journey of loving yourself.
Posted: 16/08/2017
Related Category: Lifestyle