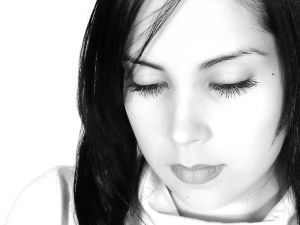 Breaking up is hard to do and for some people staying broken up is even harder. If you have been with somebody for a long period of time, being suddenly on your own can be a daunting prospect and it may feel easier to go back to your ex for comfort.
However, a failure to make that clean break generally leads to more heartache for both parties in the long term. If your relationship is at breaking point and you want to make a clean break then the following advice can help set you on a positive path to healing. After making the decision to break up with someone, it is common for people to back out and avoid having 'the talk' altogether in order to save you and your partner the heartbreak, the tears and the unwanted drama.
Be Commited
Committing yourself to the break up and being direct and honest with your partner is the first step to making a clean break from the relationship. Make sure you are consistent in stating that the relationship is over as sending your partner confused signals will only give them hope that there is a chance of getting back together, when you know that is not what you want.
There is a good chance that your partner will ask for a second chance and that they will change the behaviour that caused the breakup in the first place. Be prepared for this and keep reminding yourself of the reasons you decided to split, and stick to them. Giving second chances may only lead to you giving them for the third, fourth, fifth time etc. and you can end up getting stuck in a relationship rut.
Once you have made the commitment to break up, and your partner has accepted that it is over, it is crucial that you stick to being on your own. Go out and embrace your new found single life. You may be surprised at the life and freedom you have been missing out on while you have been in a relationship. Taking your mind off the break-up is guaranteed to stop you from slipping back into old habits and going back to your ex, so take up something new, go out and meet new people and see how much your pain lessens.
Stop Checking Up On Them
Dwelling on your old relationship is unhealthy, and social networking sites can make this even harder. Constantly checking up on what your ex is doing hinders the healing process, and you may find yourself longing after them and your broken relationship. It's a big step but deleting or blocking your partner from your Facebook or Twitter sites can make a huge difference to the way you move on. 'Out of sight out of mind' certainly applies here and restricting the amount of time you spend on their account will limit the amount of time they are in your thoughts.
Making a clean break from a relationship may not make the break up any easier and it will almost certainly still be a distressing time for both of you. However, following these tips can ensure that you cut down on the harmful to-ing and fro-ing that makes breaking up so much harder. An investment in a clean break can ensure you both move on in a healthy and positive way, and in the end, your partner will thank you for it.
Psychic Readings
If you are finding it hard to recover from a break up then one of our readers may be able to help. Calling Psychic Light can help you to see the bigger picture and give you the guidance and support you need to make a clean break.
Posted: 04/04/2012
Related Category: Relationships