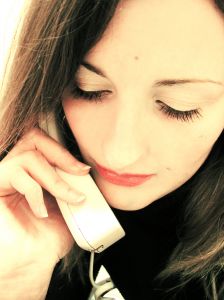 Many people involved in a long distance relationship will have questioned whether it is all worth it in the end and if missing someone can actually make you love them more. But is it true? Does absence really make the heart grow fonder? Or does it cause problems in relationships that just cannot be solved when the two of you are apart?
If you find yourself making the decision of whether to continue a relationship separated by physical distance, we have some tips which may help to make the relationship work. You may feel like instantly backing away from a long distance relationship, however, if you are willing to put in the work and the effort into making it work then there is no reason why you can't have a happy and fulfilled relationship with your partner.
Utilize Technology
With new technology growing by the day there are many ways that the two of you can stay connected online. Skype is a global service which allows you to make video calls to anyone, anywhere in the world. If you and your partner are both on Skype then you can call each other for free, meaning that staying in touch from a distance couldn't be simpler or cheaper. Social networking sites such as Facebook and Twitter can also aid your relationship, allowing you to keep up to date with what your partner is doing through status updates and photo uploads. You can share stories and experiences through email and on the phone, meaning you are always in touch with your partner's life even if you are not physically there all the time.
Be Present
When you and your partner are together make sure you take full advantage of the time you have and don't waste it. Make sure you have things planned for when you see each other to keep the relationship fresh. You may find that the time you spend apart breathes new life into your relationship and allows you to appreciate each other more than you did before. Celebrities such as F1 racing driver Lewis Hamilton and US pop star Nicole Scherzinger have been tested by the long-distance relationship and were therefore left with no choice but to break up. The pair were together for two years, however last year they found that they both had busy work schedules on different sides of the world, with Nicole, 33, touring and judging the American version of the X Factor and Lewis Hamilton, 25, competing in the Grand Prix. Their busy work lives meant that spending time with each other became more and more difficult, forcing them to call off their engagement. However, since their split, the couple has been seen back together and looking happier than ever, showing that the strains of a long-distance relationship can be overcome if you are both willing to make it work.
Be Committed
If you are facing the prospect of entering into a long-distance relationship then make sure that you are both 100% committed to the relationship otherwise it may not work out the way you expect it to. Take comfort in the fact that your partner is only just a phone call away, and that the distance between you can feel a lot less when you stay connected online. If you are both willing to put in the hard work and effort that comes with a long-distance relationship then there is no reason why you cannot have a long and happy life with your partner!
Psychic Readings For Long Distance Relationships
All romantic relationships can be difficult at times, especially those that are long-distance. If the distance is creating tension or you feel like your relationship is stuck in a rut, it could be time to seek the advice of one of our psychic readers.
Posted: 29/02/2012
Related Category: Relationships