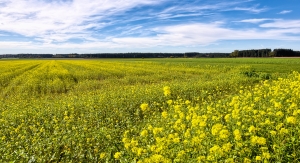 Spring is here, the days are getting longer and we're in the process of spring cleaning our homes. But now that we can see the dust is it just our shelves we need to take a harder look at? For many of us, being in a relationship can bring great happiness, contentment and security, but even the best relationships still benefit from reflection.
Take the opportunity this spring to throw open the windows and breathe in the possibilities of change. As we continue to grow with our partners, we are constantly changing and it is inevitable that some aspects of the relationship will as well. And what better time than now?
Reflecting On Your Relationship
Taking a step back to assess a relationship is often a sensible thing to do. Take the time to ask yourself some all important questions; Is the relationship going anywhere? Do you still want the same things? Do you still love him/her? If you find yourself answering no then could it be time to move on? It's perfectly normal for a relationship to encounter an issue (or 20!) as it runs its course, but before you throw in the towel, there are many ways you can polish your relationship, getting it back to the initial bliss you started out in.
Tips for Refreshing Your Relationship
Start with taking some time to review your relationship, and don't be afraid to dust off old habits and change tired routines. Take a mini break or just spend the weekend together. Look at your calendar of commitments, can you free up some time to spend with your partner to get to know one other again? Making room for new experiences and memories could be just what you need to get the feeling of excitement back in your relationship. When figuratively spring cleaning, you could also consider spending time on yourself. Take some time to pamper, polish and preen – a change of image could leave you feeling refreshed. Enjoy the confidence the shiny new you brings and your partner will as well!
How Psychic Light Can Help You Refresh Your Relationship
Once you're done spring cleaning, keep in mind that our homes never stay renewed and fresh without a bit of work, and neither will our relationships. Don't neglect the effort and time you've spent this spring and you will continue to reap the benefits all year. An insightful chat with one of our Psychics could be just what you need to help you dust the cobwebs off and renew your relationship. Whether you decide to move on or spend some time working on your issues, there will certainly be someone who can help you.
Many of our readers specialise in relationship readings and could help tell you to pick up on what your partner is feeling, as well as giving you advice on how to move forward in your relationship. Spring cleaning your relationship might seem a bit challenging at first but you might find the rewards much more fulfilling than organising the kitchen cupboards!
Posted: 13/03/2013
Related Category: Love